NAL Valrico Needs Middle School Band
76
people have signed this petition.
Add your name now!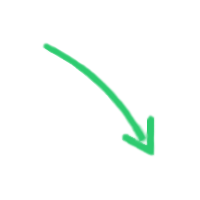 76

people

have signed.

Add your voice!
Maxine K.
signed just now
Adam B.
signed just now
The benefits of being in the school band or orchestra go way beyond just picking up an instrument. Playing music has been scientifically proven to aid mental health and overall well being. The physical and mental performance skills developed by music students improve their performance in math, science, language arts, writing, and every other school subject.
NAL Valrico's Board of Directors meets on November 10th and this subject will be presented and discussed. Please sign today to let our leaders at NAL Valrico know that we as parents would like for our children to have the same benefits from being involved in band that our sister school, NAL Davenport, and other surrounding middle schools give their students.
Helps cognitive development - Whenever you're playing a song, you need to be able to track time, read notes, process key changes, and ensure you're on pitch - all of these are cognitive skills.
Increased coordination - Musical instruments can improve hand-eye coordination. Just like playing sports, children can develop motor skills when playing music.
Provides opportunities for socialization - Collaboration is at the heart of every school band, with every song reliant on a team effort. School band can also help students become more confident in their social skills.
Supports efficient brain processing - There is a huge difference in grey matter, the regions of the brain involved in muscle control and sensory perception, between musicians and non-musicians. There's a definite psychological link between mental health and learning development.
Encourages self-expression - Music provides an avenue for students to get in touch with their emotions.
Lowers stress levels - Playing an instrument requires students to regulate their breathing, thus calming the mind and body.
Helps develop language and reasoning - Students who have early musical training will develop the areas of the brain related to language and reasoning.
Success in society - Music is the fabric of our society, and music can shape abilities and character. Students in band or orchestra are less likely to abuse substances over their lifetime.
Students learn pattern recognition - Children can develop their math and pattern-recognition skills with the help of musical education. Playing music offers repetition in a fun format.
Emotional development - Students of music can be more emotionally developed, with empathy towards other cultures They also tend to have higher self-esteem and are better at coping with anxiety.
Develop spatial intelligence - This allows them to perceive the world accurately and form mental pictures. Spatial intelligence is helpful for advanced mathematics and more.
Mastery of memorization - Student musicians are constantly using their memory to perform. The skill of memorization can serve students well in education and beyond.
Development in creative thinking - Learning to think creatively can help kids solve problems by thinking outside the box and realizing that there may be more than one right answer.