Bring back the old myYearbook we once loved.
24
people have signed this petition.
Add your name now!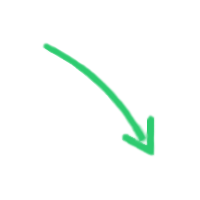 24

people

have signed.

Add your voice!
Maxine K.
signed just now
Adam B.
signed just now
We want myYearbook the way it use to be. When L$ was earned and not bought.. it actually meant something, and the owners wanted a social site that everyone liked; not the new myYearbook where you can pay for almost everything, where L$ means basically nothing. There are Ads everywhere, and people ruining the site with anonymous questions. I personally loved myYearbook, lets make myYearbook the best social network, rather then trying to be like all of the rest. --------------------- --------------------- Bring Back: myLocker: Some people used to store pictures in there. MP3 Player: "Before imeem" - Please bring this back if anything. -Gives a reason to view others profiles as well- "For those that were not on back then, or don't remember: myYearbook had an amazing MP3 player that allowed the user to upload their own songs, or add songs from other peoples MP3 players.. You could even customize it to fit into your profile theme. I loved it. They later decided imeem should be their official MP3 player.. long story short, it sucked, they went down, MP3 died. It was the best part of myYearbook." Possibly bidding for things.. However currently there is too much L$ in the myYearbook economy.. there would be no point in adding this anytime in the future. There is no real use for L$ anymore. --------------------- --------------------- Keep: Chatter, Ask-Me, Owned, Battles, Games, myMag, Population, Rates, Quizzes, IM, etc.. --------------------- --------------------- Don't Keep: Ads Anonymous Questions "or start everyone off with it blocked and allow them to change it to unblocked." --------------------- --------------------- Changes: Match: Let people know when they pick the wrong answers they are now admired by the picker." Battles: Easier way to block people from asking you to battle, or vote in battles, some people cannot find it. Idle: Getting kicked off without being idle for 30 minutes. Unless it is to prevent bots. Mail Deletion: Change the 30"?" day mail hold limit 'unless read'. I have lost a lot of mail before "pages of mail". Site: The site is becoming cluttered and harder to navigate for newer people, some leave after trying it for the first day. Site: I don't remember a time when "Log in for 2 weeks (?)" actually worked, fix it? Maintenance: Do we really need a maintenance every night and day? myMag: Sometimes when you try to post, the post does not actually go through, you have to copy things before you send them or retype it all up. myMag: Make a debate subject' too many arguments between religion, cliques, and other controversial topics. Games: More multiplayer games, where you can actually pick who you want to play with, for instance some people may want to play pool with their friends rather then random. Perhaps add teams to pool, and a challenge system that starts turned off in case new users don't want challenge messages. --------------------- --------------------- I understand that some profit must be made to keep this site running, and that some changes should be admissible. Ask users what they want to or don't want to see, lets go back to the myYearbook some of us remember and loved, not a carbon copy of every other social network.
Sponsor
David K?
Links
http://www.myyearbook.com/davidsfantasy
http://www.myyearbook.com/