My Parents: from Mariam Amal, daughter of Hnia and Abdelkadr Amal What happened and how can you help?
28
people have signed this petition.
Add your name now!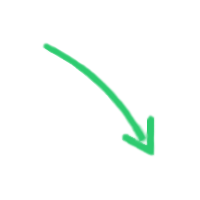 28

people

have signed.

Add your voice!
Maxine K.
signed just now
Adam B.
signed just now
My Parents: from Mariam Amal, daughter of Hnia and Abdelkadr Amal
What happened and how can you help?
Overview:Many of you know my parents as friends, like family or many of you have known my parents over the years because they reached out to you and gave freely of their time, support and funding during a challenging time. They drove you to doctors appointments, enrolled you in school, helped youfind a job, a place to live, babysat, connected you to friends and resources or just gave genuine encouragement. Throughout my childhood, we always had a boarder and we were always offering a helping hand.
My parents and my family are now facing our own challenging time given recent events involving my parents' relationship with Fouzia Haddag. The purpose of this open letter is to clearly outline and detail recent events as the speculation and storytelling has resulted in confusion and wildly inaccurate (media) portrayals of my parents causing great distress. They have lived, loved and worked in the U.S. with only a parking ticket in the last 30 plus years and it is with sadness that we face the current situation:
· A civil suit against my parents brought on by Fouzia Haddag was dismissed. None of the accusations and wrong doings were proven/substantiated.
· Many of our friends who knew Fouzia and encountered her on multiple occasion inside and outside of my parent's home wrote letters and gave legal statements that she was given the utmost consideration and respect. When she left my parent's home she did so on her own decision seeking to marry a man to gain citizenship and avoid, due to her immigration status, returning to Morocco.
These are the facts. Any other accusation or story that has been lifted from these events is not credible.
To Our Dear Friends:Thank you for your outpouring of support. Many of you ask what you can do to help my parents. I can tell you they are heartbroken and deeply affected as you can imagine by the attention and the way the media has portrayed them. This is the perfect example of how damaging "news" can be, convicting someone by its portrayal, making it too easy to judge - before guilt has been proven or discovered. They are proud of the life they have lived both in the U.S. and in Morocco and this situation has placed the greatest stress on their spirits and physicalhealth. So what can you do? Reach out in whatever way you feel comfortable to say hello, say thank you for what they might have done for you in the past, wish them well, or offer yourprayersand comfort. Send a text, a card, or flowers, knock on the door, call, call for a visit, bring over a cake, email, Face Book…express your support and encouragement during this difficult time. It would mean so much.
When you are asked about my parents, you can respond by saying it is a private legal matter they are dealing with and you are not in a position to offer details or ideas one way or the other. You wish them well. We need to keep the public speculation and "gossip" to a minimum and behalf of my family, we appreciate your help.
Feel free to send this to those who are inquiring and contact me directly with any questions.
Sincerely,
Mariam Amal, Daughter of the Amal Family
Amal.Mariam@Hotmail.com