RE-EVALUATE MAPLEWOOD INTERNATIONAL SCHOOL MIDTERMS
155
signers.
Add your name now!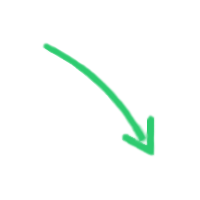 155

signers.

Almost there!

Add your voice!
Maxine K.
signed just now
Adam B.
signed just now
PLEASE SIGN THIS PETITION IF YOU BELIEVE MAPLEWOOD INTERNATIONAL SCHOOL STAFF AND TEACHERS SHOULD RE-EVALUATE THEIR DECISION ON MID-TERM EXAMS.
Maplewood International School has never provided Midterms for students in the past, so why are they starting now? Why implement a lot of rules, when school is online, and times are hard? Students already found it hard to learn at school, and now with a screen between them and their teacher, it just makes it harder.
This will negatively impact all students, particularly seniors because their grades will suffer. Students cannot be expected to do something completely new, especially under these difficult circumstances. These exams can be the barriers that prevent grade 12's from getting into university because they are not accustomed to taking midterms.
It does not make sense to have a set of exams in May and then another set in June. This is asking too much of the students. Midterms are scheduled during Ramadan, and students already find it difficult to work without eating or drinking anything.
During the January diploma exams, students could eat and drink because Alberta Education understands that the brain works better, and it helps improve our concentration. How do you expect students to sit through a three-hour exam without drinking or eating anything?
Online learning is completely new to all students, and the students are still adapting to it; it would be unfair to the students to introduce Midterms. Midterms are also scheduled the same week as the Ministry of education Islamic exam, and a week after the Ministry of Education Arabic exam, these exams are worth 70% of grade 12's final grade. How are students expected to study for several different midterm exams and two ministry exams?
Midterms are usually scheduled at the end of March as it is supposed to be an assessment that evaluates how much students have learned halfway through the semester, however, we are approaching the end of the year. Students will have to study tirelessly for the midterms, and then without a break, they would have to study again for their finals. This can have an impact on their mental health as they would have no time for themselves or their family.
The school has also stated how they are trying to make this transition for students and parents as smooth as possible, but placing midterms in the middle of it is just doing the opposite. It is stressing out students and parents during these difficult times.