More Hardcore Gametypes in Modern Warfare 2
12
people have signed this petition.
Add your name now!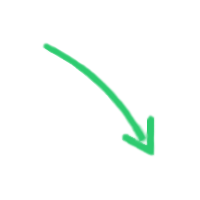 12

people

have signed.

Add your voice!
Maxine K.
signed just now
Adam B.
signed just now
To, who this may concern at the company of Infinity Ward, or Activision, or those other who help work on the game, Call of Duty: Modern Warfare 2, also known as MW2.

I as well as the signatures below, would like to have more available "Hardcore" game types, such as Capture the Flag, Demolition, Domination, etc. The names signed below, believe that the "Hardcore" gamers should be able to play all the game types that "regular," or "soft core," gamers play. It is wrong that I have to pay $60, $70, or $150 for the game, and $70-$75 a year if not more to play online (For Xbox 360 owners) and I can't play a game type that is only regular. It is wrong that we must be narrowed down to Hardcore Search and Destroy, Hardcore Team Death Match, and Hardcore Headquarters. The names signed below don't believe that all regular game types should be Hardcore, but the undersigned would like to play Sabotage, Capture the Flag, Demolition and Domination. If not all at least one of these game types. Though we believe these game types would ultimately better the game, whether or not we like these games, a lot of other people do. I've never modified or modded my game, but I understand why people do, they want a different game, they want diversity. The undersigned as well as I believe it is time for the diversity everyone wants, the undersigned, the people, the consumers that buy your games, believe that we should have more game types not open for just people that don't play hardcore, but people that do play hardcore, as it would open those doors for all players. If you are working on it, I understand, and I know this petition won't change all game types into Hardcore over night, but it will be worth the fact that the consumers are getting what they paid $60 or more for. My only question, as well as the undersigned's request is this, please make more Hardcore game types. You won't regret the people that will love the game, and possibly more consumers that will buy this game. Thank you.

Sincerely,
The Undersigned.