Muslims / Fema Camps
28
people have signed this petition.
Add your name now!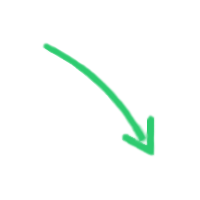 28

people

have signed.

Add your voice!
Maxine K.
signed just now
Adam B.
signed just now
We have to stop this Muslim World of Terrorist Groups coming to America and if the Fema Camps are going to be used for Aliens who are illegally in America. Then this is The Solution. Hold them together for deportations.
WeThe People of The United States of America, have a duty to learn the truth bout their evil cult and RISE UP AND SPEAK OUT ABOUT IT!
In the muslim-only sections of America.. why does America allow them to do that Because they ARE doing it here! There are at least 22 muslim terrorist camps in the US, and the gov't knows about them and where they are! WHY don't they do something about it?? WHY does the US keep importing muslim "refugees" and open our border to anyone? If anyone thinks there are "moderate" muslims who don't support the actions of the jihadists, they are sadly MISTAKEN! Muslim leaders themselves have said as much! They all follokw the same rule book, which tells them over 100 times to KILL non-muslims! WAKE UP and DEMAND A BAN ON ISLAM IN AMERICA!! Obama needs to be removed NOW, as he is complicit! He is firing our American military and instead allow illegals and muslims to join our military, and he keeps importing MORE EVERY DAY! Why? He's creating his OWN military who will not hesitate to fire upon American citizens when he declares martial law to stop the 2016 elections and remain in power!! CALL YOUR REPS AND TELL THEM NO MUSLIMS IN THE US!!!