Renew Broadcasts of "Music and the Spoken Word"
31
people have signed this petition.
Add your name now!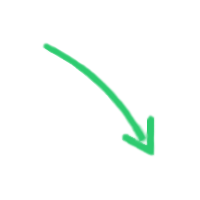 31

people

have signed.

Add your voice!
Maxine K.
signed just now
Adam B.
signed just now

Recently Hallmark Channel ceased airing some of there best programming. This programming change was to be more "family-friendly." Unfortunately, this means that "Music and the Spoken Word," the world's longest running radio/television program has been cut.
This petition is to try and have Hallmark Channel to renew broadcasts of this terrific "family-friendly" television.
Please take a few moments and read a brief history of the broadcast:
"The first broadcast of Music and the Spoken Word was on a hot summer afternoon in the Tabernacle on Temple Square, July 15, 1929. The announcer climbed a ladder to speak into the one and only microphone, suspended from the ceiling. He stayed perched on the ladder throughout the half-hour program. An audio engineer was alerted by telegraph when to start. Hand signals cued the announcer. He began: "From the crossroads of the West, we welcome you to a program of inspirational music and spoken word." Those words, from more than seven decades ago, still open the program.
Today Music and the Spoken Word has become the world's longest-running continuous network broadcast and is carried on more than 2,000 radio and television stations and cable systems. It has been broadcast from locations across the country and around the world. Since its first broadcast, the program was an immediate success. The president of the radio network sent a telegram:'

Your wonderful Tabernacle program is making great impression in New York. Have heard from leading ministers. All impressed by program. Eagerly awaiting your next.'

The program was off and running. In 1954, to commemorate the 25th year of weekly Music and the Spoken Word broadcasts, Life magazine commented on the program's legacy with these words: 'Those who know this program...need no arguments for listening to it. Millions have heard them, and more millions, we hope, will hear them in years to come. It is a national institution to be proud of.' Through all the ups and downs, the twists and turns of the past 75 years, this broadcast has walked through the pages of history. It has lifted spirits, comforted souls, and brought one generation after another closer to the Divine.
Every week since 1929, young ears have pressed against radios, aging hands have found a familiar station, and anxious eyes have looked for a trusted friend, the choir's broadcast of Music and the Spoken Word. And while the times and technologies have changed, the essence of this broadcast has remained the same. In a world that is so often noisy and full of distraction, Music and the Spoken Word remains a welcome reprieve. It's a beacon of hope that steadies troubled hearts and brings upon joy. Now, as we commence 81 years of continuous broadcasting, we look forward to the future and pause, as we do every Sunday, to say, 'May peace be with you, this day and always.' "