Say NO to the mutilation of the Museum of Tervuren.
531
people have signed this petition.
Add your name now!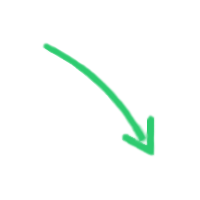 531

people

have signed.

Add your voice!
Maxine K.
signed just now
Adam B.
signed just now
Het is een feit dat het KMMA aangepast moet worden aan de noden en behoeften van de 21e eeuw. Maar dit is geen reden om de bestaande site te verminken. Men moet de bestaande architectuur en tuinen respecteren. Op de fotomontage kan men constateren dat de grote zielloze blokachtige nieuwbouw veel te dicht bij het huidige museum staat met als gevolg dat de bestaande mooie symmetrie verbroken wordt. De aanpassing zou op een manier kunnen verwezenlijkt worden zodat het huidige zicht gevrijwaard wordt. Het museumcomplex bestaat uit zeven gebouwen. Er zijn dus veel aanpassingsmogelijkheden en een nieuw gebouw is onnodig. Het KMMA bezit in de tuinen verscheidene gebouwen die in de jaren 1960 gebouwd werden en niet passen bij de neoklassieke stijl. Het is nu een unieke kans om deze stijlloze misplaatste gebouwen goed te krijgen. Het CAPA-gebouw dat zich bevind achter het Stanley-paviljoen en over de twee lelijke gebouwen in rode baksteen die geplakt werden aan het Koloniënpaleis. Om deze laatste te bouwen brak men destijds de twee prachtige 15m hoge serres af. Het aspect serre zou in een hedendaagse architectuur kunnen verwerkt worden. Hierdoor zou het Koloniënpaleis aan de achterkant weer mooi worden. Voor het parkeerprobleem is men van plan een parking in het park te bouwen. Dit is niet nodig gezien er verschillende terreinen tegenover het museum aan de Staat toebehoren. Daar kan men gewoon een openlucht parking maken en deze door middel van een ondergronds tunneltje met het museum verbinden. Het spreekt vanzelf dat deze werken veel minder kostelijk zijn dan deze van een enorme diepe ondergrondse parking met vier verdiepingen. Er zou dan ook geen enkele boom dienen geveld te worden. Indien men absoluut een ondergrondse parking wil bouwen kan dit ter hoogte van het CAPA-gebouw. Het is NU dat men moet reageren want de bouwwerken starten al in 2010. ************************************ Il est vrai que le musée doit être adapté aux critères et besoins du 21ieme siècle ; mais ce n'est pas une raison pour défigurer cet exceptionnel ensemble historique. Il faut respecter l'architecture néo-classique existante ainsi que les merveilleux jardins français. Sur le montage photo on peut constater que le nouveau musée se présente comme un énorme bloc aseptisé sans âme qui se trouve à proximité de l'ancien musée. De ce fait toute la symétrie sera brisée. Le nouveau bâtiment qui ressemble étrangement à un building des années 60 cassera toute la belle perspective existante. Il nous semble qu'il y a d'autres projets possibles car l'ensemble du musée est constitué de sept bâtiments qui ne sont pas tous utilisés par le musée. Puisque qu'il faut absolument construire, une occasion unique se présente pour réaménager le bâtiment (très banal) du département scientifique (derrière le pavillon Stanley) ainsi que les deux vilains bâtiments en briques rouges greffés au Palais Des Colonies dans les années 60 . Pour cela ils avaient démoli les deux magnifiques serres de 15m de haut. Pourquoi ne pas recréer une atmosphère liée au monde végétal tout en faisant de l'architecture contemporaine. Ainsi l'arrière du Palais Des Colonies redeviendrait beau. Pour le problème de parking nous avons appris qu'un parking souterrain de 4 étages sera construit dans le parc près du Palais des Colonies. Quand on sait que plusieurs terrains en face ( de l'autre côté de la chaussée) appartiennent à l'état on pourrait penser qu'il serait plus simple d'y faire un parking ouvert. On pourrait relier celui-ci avec le musée par un petit tunnel piétonnier sous la chaussée. La différence de prix serait incomparable et le parc ne subirait pas un deuxième massacre. S'il faut absolument construire un parking souterrain , on pourrait le mettre près du bâtiment du département scientifique (du côté de la British School), ce qui permettrait que les arbres du parc soient épargnés. C'est MAINTENANT qu'il faut réagir ( le projet sera construit en 2010). ************************************ It is a fact that the museum must be adapted to the needs and wants of the 21st century. But this is no reason to decimate the existing site. One must respect the existing architecture and gardens. On the 'photomontage' one can observe that the large, soulless block of the new building stands too close to the current museum resulting in the existing beautiful symmetry being broken. The adaptation could be made so that the current visibility is protected. There are seven buildings in the museum complex. Therefore there are many possibilities to adapt the site - and a new construction is not necessary. The museum owns several gardens and constructions, which were build in the 1960's, which do not fit with the neoclassical style. It is now a unique chance to adapt these tasteless ill-fitting constructions, particularly the CAPA-building behind the Stanley-pavilion and the two ugly buildings in red brick near the "Colony Palace". Two splendid fifteen meter high glass-houses, had to be demolished for these buildings to be constructed. This aspect could be assimilated into a contemporary architecture and the "colony palace" could become much more attractive. There are plans to build a new car park in the park to alleviate the parking problem. That is not necessary as the government owns several areas in front of the museum where a car park can be made in the open space, which can be linked to the museum by a small tunnel. Certainly this operation will cost less that building an enormous four-level underground car-park. And no trees must be cut down. NOW is the time to act because the construction work starts already in 2010.
Sponsor
There is no petition sponsor.
Links
When you are logged in into Facebook, you can use this link to our Facebookgroup 'Neen aan de verminking van het Koninklijk Museum voor Midden Afrika!' >>> http://www.facebook.com/home.php#/group.phpgid=81256770826&ref=ts