China Fur Trade Must Be Stopped.
28
people have signed this petition.
Add your name now!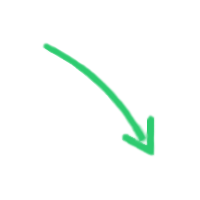 28

people

have signed.

Add your voice!
Maxine K.
signed just now
Adam B.
signed just now
Have we let our world come to the point of total blindness and let ourselves become so numb to the feelings of other living beings that share this planet with us. Why do we continue to avert our eyes when something that is so unbelievably wrong goes on all around us Why do we think we are only one person and cannot make a difference If we join as one that one voice becomes two then three and on and on until it becomes so loud that the people we are trying to reach have no choice but to hear us!! If we keep on crying out they have no choice but to listen. There are living beings out there who are our brothers and their cries ring louder and louder, many have heard and seen but as always avert their eyes and ears. Well its time we stopped and looked and listened to these cries and stop their pain. They cant say NO, They cant say YOUR HURTING ME, They cant say LET ME GO!! That is up to us, yes you and me to say those words for them. I speak of the fur trade in China. Yes there are many cruel acts against our animal friends out there that MUST be stopped, but this one above all has reached out to me and I intend in some way to make a difference and listen to their cries. I suggest a video that can be viewed but I do advise that it is very distressing, but having said that we cannot keep turning away. Just go to the link to the right of the page, or go to You Tube and type in China Fur Trade and you will be sickened by the actions of these so called human beings. If these were children being treated in such a way the world would do whatever it could to stop it. Why is it not the same for these poor defenseless creatures. In this day and age with our technology and science there are many means to euthenase without causing the severity of pain and anguish that is witnessed here. I ask you are you human enough to look into the eyes of these creatures and see their anguished cries for help, or are you like most of the world and been hardened so much that you can just turn away. I plead with you to sign this petition, the more we can bring this to peoples attention and ask people to act the more noise we will make and help these poor creatures. Up to 2 million a year suffer this kind of death!! Will you help me stop this This petition will be forwarded on to Prime Minister Wen Jiabao of China on the 1st of July 2008. We have the upper hand here they are about to hold the Olympics. Lets make it known that we will not stand for such atrocity. Thankyou on behalf of those who cannot speak.
Sponsor
My name is Wendy Dyet and I live in Perth Western Australia. Animals are my passion and this petition is very close to my heart.
Links
http://www.youtube.com/watchv=_uN5fC-kdUQ