Mumbai Local Trains - Medical Facilities
70
people have signed this petition.
Add your name now!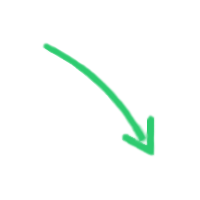 70

people

have signed.

Add your voice!
Maxine K.
signed just now
Adam B.
signed just now
A system that transports millions to work everyday; an enviable network right in the heart of the city that provides amazing connectivity and awesome speed in a city that is infested by bumper to bumper traffic jams. It has surely touched each and every one of us at some point of time in our life. Yes, the local trains, "The Lifeline of Mumbai", a network without which the city becomes highly handicapped. And yet ironically, for a network transporting millions there are some glaring loopholes. A system that doesn't even care for the millions that it transports every day! Did you ever stop to wonder about the people who die in the train accidents Isn't it the responsibility of the authorities to provide the basic medical needs for the unfortunate ones who meet with accidents on this lifeline Questions that seldom arise in our minds; "As long as it's not me why should I bother" you may ask. Yes, it's not you or your loved ones today, but God forbid what if it is tomorrow Should we let the indifference of a few affect the lives of the ones in danger Ask any seasoned traveler, how many times has he seen an injured person waiting desperately for some basic medical treatment Take the case of a Nalasopara resident Najma Shaikh went into labour aboard a local train and was forced to wait for over 30 minutes on a platform at Grant Road station (http://www.mumbaimirror.com/index.aspxpage=article&sectid=2&contentid=2009032020090320022041142308ea358 ) Every year thousands die in train accidents, and yet what has the system done about it There have been people who have fought to change the system and technically they have won, though the victory is so incomplete. On 20th January 2004, there had been a total of 5,513 railway deaths in a single year of 2002-03. Looking at this problem, a PIL was filed in the Mumbai High Court by Dr. Sarosh Mehta and CEHAT intervened in the matter which led the High Court to issue an order in 2003 requiring the local train network in Mumbai to take a series of measures to enhance commuter safety in local trains (http://www.cehat.org/railwaypil.html ) The site also gives the statistics of the thousands who have died in the railway accidents in 2006. Isn't it time that something was done about these pathetic conditions And yet the apathy and indifferent attitude of the railway authorities today ensures that even legal orders are not being followed. Surprise audits conducted on 10 railway stations in March 2009 found that none of the stations were adhering to the high court orders. It is time for us as residents of this "City of Dreams" to ask some stern questions to the system that rules us. How long will we let our indifferent attitudes hurt the ones in need How long will we be denied the basic medical amenities that should be provided to us After all it is our ticket and tax money that keeps this system up and running!! We should demand that every station should have a medical practitioner present and that the high court ruling is adhered to. We might know of the numerous scamster "Baba Bengalis" and the hundreds of "Piles Clinics" but how many of us are even aware of the emergency number, 9833331111, which should be prominently displayed at railway stations and in the compartments What can we do about it Well, we as the people can and should force the authorities in to action. Spreading mass awareness is one of the ways to tackle and eliminate this problem. Today we should not stop and accept this situation. It needs to change and we should be the ones changing it. Spreading mass awareness and making our feelings known to the authorities is in our hands and we should ensure that we do so. Only a large number of citizens screaming out for a change will arouse the "babus" out of their self induced slumber. We appeal to you to raise your voice. It is up to you to either ignore this plea or to help us in bringing about a change that tomorrow might help one of your loved ones. We are sure you will make the right decision. If you feel the need for the system to change sign the petition below
Sponsor
This petition has been raised by average Mumbaikar's. Mumbaikar's who are tired of the apathy shown by the authorities, who have seen and experienced the pain and the suffering caused to the unfortunate ones involved in these train accidents. We are doing this to ensure that the "Lifeline of Mumbai", a network which we are very proud of, becomes safer for us and our loved ones.
Links
http://www.cehat.org/railwaypil.html http://www.mumbaimirror.com/index.aspxpage=article&sectid=2&contentid=2009032020090320022041142308ea358