Multiple provision of maintenance for wife
325
people have signed this petition.
Add your name now!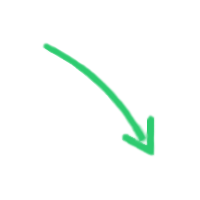 325

people

have signed.

Add your voice!
Maxine K.
signed just now
Adam B.
signed just now
THIS IN NOT THE ACTUAL DRAFT BUT AN IPETITION
To
The Chief Justice,
High court of Karnataka
Bangalore
Subject: MEMORANDUM OF WRIT PETITION UNDER ARTICLES 226 AND 227 OF CONSTITUTION OF INDIA regarding the misuse of Multiple Maintenance to wife
1.The Petitioner society is a NGO (Non Government Organization) involved in wide variety of work to promote family harmony and gender equality. The Petitioner society is represented by its President, General Secretary and Executive members who are authorized to represent the Society in the above said litigation. A copy of the resolution authorizing the petitioner to institute the present proceedings is annexed at Annexure.
2.It is seen as a trend in the courts dealing with the family disputes between husband and wife that in order to harass the husbands, wives are filing for maintenance under all the available sections, Acts and forums with identical petitions with identical relief apart from the most abused section of IPC 498a. In turn the husbands are running around all the courts with defending all the cases wherein identical accusations are made. In the end it is the poor husband who is running from one police station to another, one lawyer office to another and from one court to another defending himself. This amounts to "Double jeopardy" for husbands. Even in various acts and also in constitution of India it barred to put a person on trial for same offence twice.
3. It is to bring humbly, in cognizance of the honourable court that in case of matrimonial dispute between husband and wife there are multiple provisions for claiming maintenance for wife against husband. They are listed below for the kind perusal of this honourable court.
a)Domestic violence act section 20(3)
b)Code of Criminal Procedure 1973 section 125
c)The Hindu Marriage Act , 1955 section 24 & 25
d)The Hindu Adoptions and Maintenance Act section 18
4. Accepting multiple maintenance petitions from wife clearly amounts to "Double Jeopardy". In Constitution of India and various Acts there is a bar on "Double Jeopardy".
a)Even our Constitution of India has given protection to every citizen not to be prosecuted twice for the same offence. Article 20(2) of the constitution provides a bar on this.
b)Indian Penal Code (section 71) also provides immunity from double jeopardy.
c)General Clauses Act, 1897 section 26 also provides immunity from double jeopardy.
d)Code of Criminal Procedure, 1973 section 300 also provides immunity from double jeopardy.
5. The cases shown above only are tip of the iceberg. These are cases which we received at our NGO through our telephone help lines and weekly meetings. We indented to study the issue in a much more detailed, comprehensive and exhaustive way by studying the data from various court offices by preferring an application under the Right to Information Act-2005 hereafter called RTI. These applications and the response received from various court offices are attached herewith as Annexure. But our efforts have been frustrated by rejection of our application in the Karnataka State Information Commission (SIC).
SUGGESTIONS
1.As the issue is of grave magnitude and of public interest hence we entered into discussions with partners NGOs working in the similar field all over country. After the discussions among we have come up with some suggestions for the kind consideration of this Honourable court.
a)Best way to solve this issue is by simplifying the maintenance laws in India i.e. by allowing maintenance just under one act and by abolishing all other maintenance under all other acts.
b)Wife can chose any forum to approach for maintenance but that should be the first and last one. "Whether they are eligible for maintenance" or "How much maintenance they are eligible" should be decided by this forum alone. After this they should not rush to another forum for revenge and extract some more maintenance.
c)A commission should be setup to study this issue or Law commission should study this issue as to how this issue can be simplified.
d)Before entertaining any maintenance petitions, magistrate should mandatorily ask, whether she has filed any maintenance petition in any other forum? If the answer is in affirmative then it should be rejected straightaway.
e) A research should be conducted (Our NGO is willing for this) to study the stress and burden on the judiciary due to these kind of dual cases.
2. Since the above suggestions are a long drawn process hence we request this honourable court to pass prayer as prayed in the prayer section.
GROUNDS INTERIM PRAYER
1. The Petitioners state that the data asked for will be used to do further study at a larger scale which will be useful to determine this PIL.
INTERIM PRAYER
1. Therefore it is prayed that this Honourable Court be pleased to pass an interim prayer to the Karnataka State Information Commission to supply the information asked in the RTI applications. Annexure.
GROUNDS PRAYER
1. The Petitioners state that the "Multiple maintenance" results in "Double jeopardy" which is barred in the Constitution of India.
2. The petitioner states that it results in harassment for the husbands who have to run from one court to another to stand trial which is against natural justice.
3. The petitioners state that it results in tremendous stress for the already overburdened judiciary.
4. The petitioners state that double maintenance is against the natural justice, which is right of every citizen under Constitution of India.
5. Even though there are arguments that the scopes of these different Acts are different but the relief and end result is same i.e. monetary relief or in other words maintenance.
6. If at all wife feels that the maintenance amount awarded is less she has always the option to approach higher court for revision, there is no need at all to rush to another court to file fresh petition.
7. Laws passed by parliaments in these contexts are meant for the needy wife's who are unable to maintain themselves. They are not intended for enrichments or for providing luxury by filing Multiple Maintenance.
Hence we seek relief for the suffering husbands to seek appropriate directions and orders from this Honorable court till such time parliament passes appropriate amendments to the existing laws.

PRAYER
Therefore it is prayed that this Honorable Court be pleased to
A) To put an end to the practice of multiple maintenance cases by wife's by directing the lower courts to entertain only one petition of maintenance.
B) Direct the Union of India to mandate Law commission or setup another commission to study how the maintenance laws can be simplified.
C) Pass any other Orders as this Honorable Court deems fit to grant in the facts and circumstances of the case.
AND FOR THIS ACT OF KINDNESS THE PETITIONERS AS IN DUTY BOUND SHALL EVER PRAY.
Petitioner's in Person
Date: 13 January 2010
Place: Bangalore
Address for service:

Sponsor
www.498a.org.in www.family-harmony.org
Links