Multilingual Kaufland - Slovakia
1359
people have signed this petition.
Add your name now!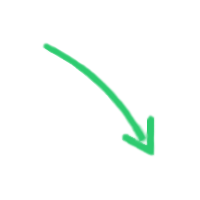 1359

people

have signed.

Add your voice!
Maxine K.
signed just now
Adam B.
signed just now
Mi, alulírott vásárlók ezúton kinyilvánítjuk igényünket a dél-szlovákiai Kaufland bevásárlóközpontok feliratainak teljes kétnyelvűsítése, a szlovák feliratok mellett a magyar nyelvű vizuális kommunikáció bevezetése iránt. Ezen kérésünk összhangban van a kulturális sokszínűség alapelvével, a kölcsönös megbecsülés értékével, számos nemzetközi példával (köztük az Önök romániai gyakorlatával) és a Szlovákiában hivatalos kisebbségi nyelvhasználati törvénnyel.
Éppen ezért nem tudunk egyetérteni a "Fontos vagy!" mozgalomnak címzett levelükkel, melyben az állítják, hogy az egynyelvűség nem sérti a nemzetiségeket, illetve, hogy a vásárlóiknak kizárólag az alacsony árak, nem pedig a feliratok nyelve számít. Véleményünk szerint a magyar vásárlók demokratikusan megalapozott igényének mondvacsinált okokból történő elutasítása sértő, és egy olyan szemléletmódra vall, mely szerint a vásárlók egy csoporja értéktelenebb a többinél.
Ugyancsak megalázónak tartjuk, hogy a vásárlókat kimondottan olyan ösztönlényként kezelik, mint akiknél a termékek alacsony ára az egyedüli szempont. Ezen állításuk nemcsak, hogy téves, de sérti az emberi méltóság elvét is.
Bízunk benne, hogy álláspontjukon mielőbb változtatnak és a Kaufland a szlovákiai kisebbségek becsmérlése helyett a jövőben a kisebbségekhez tartozó vásárlókat megbecsülve, identitásukat tiszteletben tartva fog eljárni. Addig azonban pénzünket olyan szolgáltatóknál kívánjuk elkölteni, mely tiszteletben tartja régiónk kulturális értékeit.
ENGLISH:
We, the undersigned customers hereby express our wish to have bilingual inscriptions in Kaufland shopping centers in southern Slovakia, to have Hungarian inscriptions as well besides the Slovak ones. Our request is in line with the principle of cultural diversity, with the value of mutual appreciation, with numerous international examples (among them with your company's practice in Romania) and with the Slovakian Law on Use of Minority Languages.
This is why we cannot agree with your letter sent to the Fontos vagy! movement, in which you state that monolingualism does not insult ethnic groups, and that your customers are only interested in low prices, not in the language of the inscriptions. We think that the refusal of the Hungarian customers' legitimate demands based on unfounded reasons is insulting, and reveals a perspective according which a certain group of customers is less valuable than others.
We also consider it degrading that you treat your customers as if their only interest was the price of your products. This view is not only mistaken, but it also violates the principle of human dignity.
We hope that you will soon change your position and instead of denigrating Slovakia's minorities Kaufland will proceed by valuing customers belonging to a minority and respecting their identity. Until then we wish to spend our money at a service provider who respects the cultural values of our region.
Sponsor
Fontos vagy! mozgalom
Links