Addition of Multicultural Literacy to Minnesota K-12 Academic Standards
292
people have signed this petition.
Add your name now!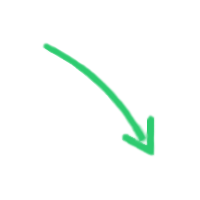 292

people

have signed.

Add your voice!
Maxine K.
signed just now
Adam B.
signed just now
The Constitution of Minnesota regarding education in Article XIII, section 1, states the following:
Uniform system of public schools. The stability of a republican form of government depending mainly upon the intelligence of the people, it is the duty of the legislature to establish a general and uniform system of public schools. The legislature shall make such provisions by taxation or otherwise as will secure a thorough and efficient system of public schools throughout the state.
In other words, the state of Minnesota has public education to create knowing and competent citizens to maintain democracy. However, there is a gap in our education system. There is a minimal amount of multicultural curriculum embedded in Minnesota's education standards. A new set of multicultural literacy standards needs to be included in those already existing in Minnesota K-12 Academic Standards. Literacy meaning knowledge on a subject. These new standards would acknowledge all demographic identities, ensuring students' awareness of the diversity around them. These standards must be created by multicultural experts, to guarantee that no culture, identity, or person is forgotten in Minnesota's public education curriculum. In order to create knowing and competent citizens to uphold our country's democracy, children need to learn about the immense diversity that this population embodies.
To understand the complexity of this movement, there needs to be some background knowledge about the fundamentals of public education. All public schools in Minnesota are required to teach their students the established standards. These standards are divided by subject and grade level, determining what students should achieve by the end of the school year. Standards are used as a blueprint to guide teachers' curriculum--what students need to know. Within the current Minnesota K-12 Academic Standards, there are a few standards that include multicultural ideas. However, this is not enough for our country's largely diverse society.
There are great teachers in our country that enrich the curriculum to incorporate a plethora of cultural identities. Pieces of a puzzle are put together, in their own unique way, in order to create an individual's cultural identity. These identities include race, ethnicity, sex, gender, sexuality, faith/religion, socioeconomic status, abilities, and more. If Minnesota was to add multicultural literacy standards, all public educators would teach these in the classroom.
Adding multicultural literacy standards into Minnesota's education system is necessary in order to enable children to become knowing and competent citizens in our society. Oppression and hate crimes are still happening in our country. Oppression and hate crimes driven by ignorance and generalizations. These standards will allow children to become aware and knowledgeable about all the people around them. Knowledge is a building block for understanding. Understanding is a building block for compassion. Compassion is a building block for advocacy. We are one country and we need to be able to advocate for those who are being oppressed in our community. This includes: black individuals, individuals with exceptionalities (disabilities), LGBTQIA+ individuals, women, individuals of the Islamic faith, Native American individuals, and many more. Signing this petition will be supporting all of our friends, family, and neighbors who have been victims of oppression and hate crimes. Signing this petition will create change.