MTA Infrastructure Neglect & Disinvestment in Ridgewood-Bushwick
175
people have signed this petition.
Add your name now!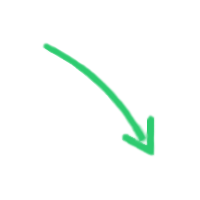 175

people

have signed.

Add your voice!
Maxine K.
signed just now
Adam B.
signed just now
Years of MTA neglect and disinvestment in Ridgewood and Bushwick have left the M, J and Z elevated infrastructure lines crumbling and in a state of horrific disrepair - with no end in sight! Our respective Communities have been forced to live with this for years. That ends TODAY as #TonysBushwick @BestPizzeriaInBrooklyn will take up the fight to save the crumbling MTA infrastructures in our Communities! See below email written to local and State officials.
Please JOIN US in this fight and make your voice heard loud and clear by signing the petition to overhaul the MTA's crumbling infrastructure in Ridgewood and Bushwick!!

-------------------
May 27, 2020
For those of you who know Tony's Pizzeria & Restaurant, you'll appreciate the fact that we are constant advocates for the betterment of Ridgewood-Bushwick and its people as a whole even in the midst of the COVID19 Pandemic. As Ridgewood-Bushwick's landscape and people continue to dramatically change - some changes which are good and some of which are concerning - there are certain aspects of Bushwick that remind us that an incredible amount of work still needs to be done. We can certainly list areas of concern and areas that we've committed our attention on but there is one area of dire concern that needs immediate attention from our respective Community as a whole, as well as our State and local elected officials.
As we emerge from the COVID19 Pandemic and our economy begins to open up again, our elevated MTA railway lines will once again be a primary source of transportation for many in our respective Communities. The MTA elevated railway lines, primarily spanning from Myrtle-Wyckoff Ave to Broadway-Myrtle and beyond, are in a state of horrific disrepair! In years past, we've taken issue with respect to better lighting for security purposes and better infrastructure maintenance for health purposes. Most recently, we've forced a spotlight on the disturbingly excessive pigeon droppings under the elevated lines especially at Knickerbocker Plaza (Myrtle and Knickerbocker Avenues). While the MTA and Community Organizations have made efforts to address certain of these issues, much more work and attention must be made to the considerable neglect our Community is forced to live with when it comes to this mode of transportation which we all have no option but to accept in our Community.
On a daily basis, our Community has relied on the elevated MTA railway lines and, specifically, elevated lines M, J and Z to travel to and from work, school and leisure activities even during this global pandemic. In recent years, there has also been tremendous growth in ridership of these elevated lines given the general economic growth in New York and, even more, the constant infrastructure construction/rehabilitation of the underground L line! What's distressing is that NYC MTA fares have also gone up in recent years! To that end, our Community has been forced to pay more for their travel on these specific elevated lines and, although service has somewhat improved and the MTA has made certain improvements to elevated platforms and corresponding technological services, our Community is still forced to accept and pay for an inferior product!
The elevated MTA railway areas most concerning in our respective Community relate to the following:
a) Lighting. While certain areas of the elevated lines from Myrtle-Wyckoff Ave to Broadway-Myrtle and beyond have gotten new LED lighting, more LED lighting installations need to be made. I can't readily direct you to any crime prevention statistics as some in our NYPD can but, generally, better lighting leads to safer streets! We must have the MTA cure these lighting deficiencies for the safety and security of ALL Community members.
b) Infrastructure Maintenance and Beautification. It is without question that from Myrtle-Wyckoff Ave to Broadway-Myrtle and beyond, the chipping paint and steel structure corrosion is not only an eye sore but also a public health and safety concern for our Community. I am not aware of any past or current studies in our Community but there have been studies done in Queens regarding chipping paint from elevated MTA lines and elevated levels of lead were found to be a major concern! The corrosion of the steel from weather related variables can also pose a serious threat to the safety of passengers who utilize the elevated lines and the safety of Community members and general commuters who live near or travel under elevated lines on a daily basis. We must immediately address these issues in our Community to avoid any potential future health and safety related issues. Such issues have been well documented in the media in other neighborhoods that have experienced similar issues. Should health and/or safety studies be undertaken given the MTA's neglect? The health and safety of our Community is of paramount importance so I call on our elected officials to commission health and safety studies if the MTA continues to neglect its obligations to not only its riders but also the Communities these elevated lines pass through! See attached Infrastructure Deterioration pictures in and around the M, J, and Z elevated railway lines.
c) Excessive Pigeon Droppings: A couple of months ago, we brought up this issue with specific regards to Knickerbocker Plaza (Knickerbocker and Myrtle Avenues) but this is a major concern under the whole of the elevated railway line system in Ridgewood-Bushwick. The issue became of paramount importance given that we watched a child literally slip on pigeon feces right across from 1410 Myrtle Avenue! Thankfully, it seemed as if the child did not suffer any immediate harm. Although the legal liability issue is concerning and should be for various groups who take part with the Department of Transportation and/or the MTA to maintain Plazas in and around our Community that cross with elevated railway lines, what's more concerning is that the excessive pigeon feces may pose a health hazard in our Community! I'm certain that NYC health experts from our local hospitals can, perhaps, shed more light on this issue but it is a well known problem far and wide that pigeon feces has been linked to a variety of fungal infections and diseases including histoplasmosis, cryptococcosis and Psittacosis (Pigeon-Related Diseases - NYC Health)
Given the issue we experienced with the child slipping on pigeon feces, we contacted the MTA and secured the number of the MTA Manager for this area. Although we raised the issue with the Station Manager and they initiated the addition of some netting under the tracks, more needs to be done! A total of 8-10 feet of netting has been established thus far! This is disgraceful! After multiple calls and no responses, we got in contact with a Ms. Bailey (not sure if she is the current Manager) who advised that they would review the issue! Given past interactions, we need to make sure that they immediately address this particular issue as we emerge from 'Stay At Home' Orders. There is absolutely no reason our Community should be forced to put up with and live with this constant filth! We attach photos from elevated lines in Queens wherein the visual difference is alarming! I further attach photos of Queens transportation hubs addressing the 'pigeon' problems they have with professionals who service these particular problems! We need the same attention in our deprived Community!!
Where is the Community outrage here? From the safety and security of our Community to the health hazards and filth our Community is forced to face on a daily basis and, essentially, live with, the MTA is failing us and, it seems, our Community members have accepted this as a part of living their lives - an acceptance one hardly questions! We have certainly questioned these issues in the past but, given time and circumstance, have failed in our own right to follow up on them with the MTA and our elected officials! This ends today we will take up the fight to implore our MTA, DOT and State/Local Leaders, Community Groups and Organizations to do more for our Community with respect to these elevated railway lines. The MTA's elevated lines in our Community are of central economic importance but not at the expense of the health and safety of our Community!
----------
To our elected officials referenced herein, yes, other pressing issues are before us but we need to address these issues without delay! There are MTA infrastructure projects currently underway all over the 5 boroughs with billions of dollars allocated to such projects - but our infrastructure concerns and issues have taken a back seat! Please advise how we can force our MTA and/or DOT in certain instances to address these most concerning issues so that the health and safety concerns of OUR Community members do not fall on deaf ears as they have for so many years!
To Community Stakeholders and Advocates addressed herein, please voice support for this effort by reaching out to us and our elected officials! We live in an unapologetically divided world at the moment and, by nature, we are all of diverse views. But this is something we can surely all agree on! We must work together on these issues to ensure a safer, healthier and brighter future for our Community. Change on these issues will not happen and these issues will not be addressed unless we force the issues to be addressed!
Please take a stand with us and make your voice heard in this regard! And please forward this message along to anyone who can assist with these efforts!
Respectfully,
Salvatore
Salvatore B. Polizzi
Cell: (917) 676-5076
Tony's Pizzeria & Restaurant
TonysPizzeria2008@yahoo.com