Msolla ajiuzulu Sasa!
129
people have signed this petition.
Add your name now!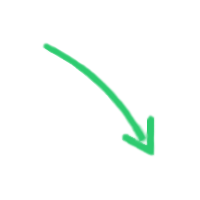 129

people

have signed.

Add your voice!
Maxine K.
signed just now
Adam B.
signed just now
Utangulizi: Katika nchi inayojaribu kujenga utawala wa kidemokrasia kwa misingi ya usawa, haki, uwazi, ukweli, uwajibikaji na uwakilishi basi wananchi wanayo kila sababu ya kutaka serikali yao ijue haja na shida zao. Wananchi hao wanaweza kufanya hivyo kwa kupiga kura, kutoa maoni na pia kuisihi serikali kufanya jambo fulani. Katika kufikisha mawazo na maoni yao wananchi wanaweza kuandika, kuandamana, au kutumia njia mbalimbali za kikatiba kuilazimisha serikali yao kufanya jambo fulani au kutofanya jambo fulani. Ni kwa sababu hiyo basi, sisi wananchi wa Tanzania toka kila kona ya dunia, tukiwa na tofauti za rangi, dini, mahali, vyeo, hadhi, elimu n.k tumeamua kukubaliana kuleta ombi hili kwa uongozi wa serikali ya nchi yetu, tukiwa tumeungana na kukubaliana toka moyoni, kwa ajili yetu na kwa ajili ya uzao wetu, tukiwa kando na kutupilia mbali tofauti zetu zote na kukubaliana kuwa: Kwa vile chini ya Uongozi wa Prof. Peter Mahamoud Msolla, Wizara ya Sayansi, Teknolojia na Elimu ya juu imeshindwa kuja na sera inayoeleweka juu ya sekta hizo, na hasa sekta ya Elimu ya Juu; Kwa vile chini ya Uongozi wa Prof. Msolla, elimu ya juu imeendelea kukabiliwa na changamoto za migomo na maendeleo na hivyo kuvuruga mchakato mzima wa upatikanaji wa elimu ya juu; Kwa vile chini ya uongozi wa Prof. Msolla matumizi ya vyeti vya kughushi na sifa za kughushi za kitaaluma umekithiri hadi kwenye baraza la mawaziri na Bungeni, bila hatua madhubuti kuchukuliwa; Kwa vile basi, chini ya uongozi wa Prof. Msolla wanafunzi wa elimu ya juu walioko nyumbani na wale walioko nje ya nchi wanakabiliwa na changamoto mbalimbali za kugharimia elimu hiyo huku wizara yake ikishindwa kabisa kutafuta suluhisho la uhakika, la kudumu, na la haki; Kwa vile basi, chini ya uongozi wa Prof. Msolla wanafunzi 29 wa Kitanzania ambao waliondoka nchini wakiwa na imani na ujuzi wote kuwa serikali itawagharimia elimu hiyo na sasa wamejikuta wakiwa ombaomba katika nchi ya ugeni huko Ukraine huku Ofisi ya Msolla ikiwakana, kuwasusa na kuwazira; Kwa vile basi, Prof. Msolla ameshindwa kuisimamia ipasavyo Bodi ya Mikopo ya Wanafunzi wa Elimu ya juu na hivyo kuruhusu ukiritimba usio na sababu, na mchakato mbovu wa utoaji wa mikopo hiyo; Kwa vile basi, Prof. Msolla amekuwa na kiburi cha madaraka, uvivu wa uongozi na ugoigoi wa ubunifu wa kutatua matatizo mengi yanayokabili wizara hiyo; Hivyo basi, sisi wananchi wa Tanzania kwa kauli moja isiyo na utata, kigeugeu wala kubadilika, tunamtaka Prof. Msolla awajibike yeye mwenyewe na kujiuzulu wadhifa wake huo, ili Mtanzania mwingine mwenye uwezo wa kuongoza wizara hiyo nyeti apewe nafasi. Kama Prof. Msolla hataki kuwajibika yeye mwenyewe tunamsihi Raisi wa Jamhuri ya Muungano wa Tanzania Mhe. Jakaya Mrisho Kikwete amwajibishe mara moja. Tafadhali, sahihi zenye kutumia lugha ya matusi au vitisho vya madhara zitafutwa. Lengo letu ni kukusanya si chini ya sahihi 500!
Sponsor
This petitions is sponsored by Jambo Forums and KLH News International
Links
http://www.jamboforums.com http://www.mwanakijiji.podomatic.com http://www.habaritanzania.com