Call for action regarding student deaths in MSK/WCM
332
signers.
Add your name now!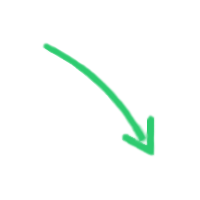 332

signers.

Almost there!

Add your voice!
Maxine K.
signed just now
Adam B.
signed just now
Dear MSK and WCM leadership,
The student and postdoc communities are concerned about the alleged suicides of two of our students, Lucile Crozet and Jordan Aronowitz, in the last two years.
Studies show that graduate students struggle with anxiety and depression 3 to 6 times more than the general population. The uncertainty of success in experimental research makes academic science a career with many obstacles and poor work-life balance. In addition, social isolation and feelings of inadequacy, especially among underrepresented groups, contribute to create an environment challenging for mental health.
We are painfully aware that this is not always the complete story. We understand that in many cases there are undesirable working conditions that exacerbate the already stressful research life. The abusive behaviors of certain mentors towards students/postdocs are well known amongst members of the scientific community. These behaviors include but are not limited to: pressuring students to work overtime, creating a hostile work environment through public shaming and belittling, and often making inappropriate sexual, ethnic, religious and/or personal criticisms of subordinates.
Lucile and Jordan might have experienced these abusive conditions in their respective laboratories. While we can't conclusively attribute their deaths to these factors alone, studies have shown that a toxic working culture can exacerbate mental illnesses such as depression and anxiety. Although we cannot change the past, your prompt attention and action can help to create a better work environment to prevent more tragedies in the future.
We are proud of being part of the MSK and WCM communities and their noble mission of expanding knowledge and improving the lives of people around the world. For these reasons, when our institutions fail to provide a safe working environment, it is our duty to speak up. We stand with our fellow students to defend our wellness and improve our working environments so that the stories of Lucile and Jordan are never repeated. In light of the above, we demand:
the prompt internal investigation of the aforementioned cases with full transparency;
measures to increase awareness and prevention of mental health disorders in our community;
sensitivity and leadership training for all mentors on an annual basis that includes tutorials on how to detect the warning signs of mental illness in their students and outlines an institutionally approved protocol to address the situation appropriately;
an increase in the availability and accessibility of resources for student mental health awareness and management
a bi-annual survey that all students and postdocs are required to complete anonymously that assesses their relationship with their mentor and their lab environment, followed by an investigation when inappropriate behaviors are reported
accountability when abusive behaviors are proven and justice for the victims.
We hope that your institution, a place that many of us consider our home, will listen to our demands and join us in our goal to create a better environment for everyone.