Let's keep Mrs. Saunders and Mrs. Dreyer
49
people have signed this petition.
Add your name now!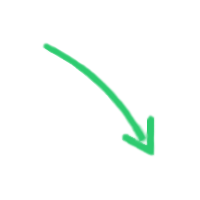 49

people

have signed.

Add your voice!
Maxine K.
signed just now
Adam B.
signed just now
Dear AISJ Board,
We understand you are in the process of reviewing candidates for the positions of Director of AISJ and Head of Elementary.
We appreciate the amount of time you have put into the search and interview process but feel that now is the time to make our voices heard.
As you can understand, last year had a very challenging conclusion. The events that took place not only shook the school, but shook our community. There was a lot of apprehension coming into this new school year. Many of us were wondering how it was going to be, if the school would still be the shaky place we had left in June, or if we could move forward. Many of us wondered how we would move forward after these traumatic events in which we not only lost our Director, but the Head of Secondary left because her Visa was finished and then the Head of Elementary resigned the last week of school. Needless to say, there were a lot of questions with no clear leadership team in place.
Then, we came into the new school year and Mrs. Dreyer stepped in as Head of Elementary, as if she had always been the one leading the charge. She came in with confidence, she took a lot of worried parents and teachers and she brought us into the year with warmth, understanding, and compassion. She had a vision and her vision was to put everyone at ease, lead with a positive energy and bring our community together. Not many people could come in and do the incredible job she did.
Not only that, but she worked very hard to fix the bus problems, look at curriculum issues and continue to help new parents feel important, as if they had always been a part of the school. Teachers love her, parents trust her and students feel safe with her.
Soon after the year started, Mrs. Saunders came in to take over for Mr. Hoskins. She arrived and watched our community and the way it worked. She listened to parents, she listened to teachers and then she also became an invaluable part of our community, leading everyone with the warmth, love and purpose of someone truly in charge.
After all we have been through, we wonder why you would even consider replacing these two invaluable women? Why would you even consider shaking the community we continue to rebuild. We are sure the other candidates are qualified and they probably conduct themselves effectively in an interview, but the two leaders you have right now have already proven their value. And, we're sure if there were things you wanted them to improve, they would take your feedback and run with it.
We ask that you hear our voices and keep our school the way it is. Please trust these two women in the roles you placed them in and allow them to continue leading us to be the wonderful community that we are.
Many thanks,
The Parents of AISJ