Mrs. Kendrea Atkins and the Veterans Department
106
signers.
Add your name now!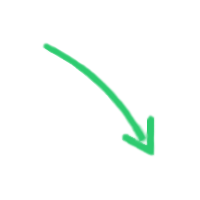 106

signers.

Almost there!

Add your voice!
Maxine K.
signed just now
Adam B.
signed just now
We, the supporters, the veterans, and  the reserve students of Richard J. Daley College, are petitioning to keep Mrs. Kendrea Atkins, Veterans Service Specialist, in her current position at the above mentioned college.  We also request that the full-time position that is available online is awarded to her since she is already here performing outstanding services to our student veterans on a part-time basis.
First of all, Mrs. Atkins is a military dependent and sibling of three U.S. Armed Forces veterans who have served in different military conflicts. She has been around military personnel and families her entire life and is well oriented with the many obstacles a service member may face after military service. Mrs. Atkins has dedicated her time and services to the military communities first at Roosevelt University through their Student Support Services and TRIO Programs for over three years and helped military veterans achieve their academic goals.
Secondly, Mrs. Atkins is a doctoral candidate at Capella University and is actively pursuing a Doctorate in Multidisciplinary in Human Services. Mrs. Atkins can-do attitude and humanitarian services along with the support of all the veteran students here at Daley College are driving factors behind her continued success. She is an advocate and mentor for over 23 million men and women who service our great nation. Mrs. Atkins takes pride in expressing great appreciation and love to all veterans who served and reservists who continue to serve.
Lastly, her family military background coopted with her educational background makes her more than qualified for the position. She has gained the trust and provided more than the necessary resources and educational advice to assist all veteran and reserve students along with the timely and accurate process of each veteran's educational benefits, since the cases and benefits varies from each individual student. As veterans and reserve students at Richard J. Daley College, we not only feel that she is outstanding for the daily services that she provides, but plays an integral part of the process to registering and understanding veterans benefits and the school policies and regulations in harmony.
 Mrs. Kendrea Atkins oath and commitment remains and will continue to be unchanged, and that is that "veterans are wired to serve and when they come home, they'll need people to help them adapt and achieve the pathway to greatness." Mrs. Kendrea Atkins has complied and exceeded her duties and responsibilities to our expectations as students and customers. A sudden change in the system might discourage and unease the veteran students who already rely on her expertise, advice and commitment. Therefore, now it is our turn to stand and request that we keep Mrs. Atkins because this change might affect us veteran students who are used to set uniformed ways, and we may only accept to settle for the best and we won't settle for less.
Sponsor
Marcos A. Rodriguez-Torres Veteran Student @ Richard J Daley College (872)223-6821 marcosrodtorr@hotmail.com marcos.rodrigueztorres@us.army.mil MRodriguez809@student.ccc.edu
Links