MRC Student Coalition Demands
1336
people have signed this petition.
Add your name now!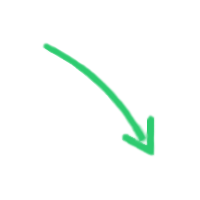 1336

people

have signed.

Add your voice!
Maxine K.
signed just now
Adam B.
signed just now
Dean Kelly, Staff, and Faculty of Matteo Ricci College:
We, the students of MRC Student Coalition, are writing to express and address the alarm we feel with regards to our undergraduate experience. We consider it an ethical matter to name the disturbing experiences we have lived while in this College, while also noting that we are not the first students in this college to express these concerns, as they reflect a long-standing history of oppression and resistance in cohorts long since graduated. Students have made specific demands over the course of several years, yet no tangible changes to address these demands have occurred. Once again, these concerns are urgent and necessitate an immediate response, to be handled with utmost severity and care. Dissatisfaction, traumatization, and boredom are realities within our collective MRC experiences, as well as being ridiculed, traumatized, othered, tokenized, and pathologized. These experiences have been profoundly damaging and erasing, with lasting effects on our mental and emotional well-being. Additionally, the curriculum in MRC is unsatisfactory as a Humanities program. For students to have their personal and ancestral voices erased in curriculum and conversation, only to be told that their experiences of pain are insignificant, is psychologically abusive.
In light of this college environment, multiple cohorts of students in both the Humanities for Teaching and Humanities for Leadership majors have joined together to write our truths and demand systemic change.
The Humanities program as it exists today ignores and erases the humanity of its students and of peoples around the globe. Humanity is defined as the human race, and as such studies in humanity must be about human beings collectively. We are diverse, with many different life experiences, also shaped by colonization, U.S. and Western imperialism, neo-liberal politics, and oppression under racist, sexist, classist, heteronormative and homophobic, trans*phobic, queerphobic, ableist, nationalistic, xenophobic systems, which perpetuate conquest, genocide of indigenous peoples, and pervasive systemic inequities. The world in which we live, and the realities of students at Seattle University are vastly complex and worthy of critical study. Our concerns regarding racism, sexism, homophobia, and other manifestations of oppression are not individualized--they are systematically upheld by the college.
Students have repeatedly expressed and recorded specific examples of oppression in regards to our experiences in the College. However, the retelling of these experiences can be triggering and emotionally exhausting; in order to ensure the emotional and mental health of your students, please self-educate and refer to pre existing records.
The current sociopolitical climate of our nation demands these concerns be addressed. Our education through Matteo Ricci College has failed to develop us as educators, leaders, and citizens for a just and humane world. Our education is not preparing graduates to address the realities of the systems in which we live and will be working professionally.
We firmly believe in the capacity for change. As such, we are engaging you with the following demands with the trust that you will invest in the voices and experiences of your students:
Curriculum
Our current curriculum does not reflect the kind of education we expected nor want. The current Humanities curriculum is Eurocentric and Classical in nature, damaging, stifling, and fails to align with content taught elsewhere in the University. As such, we demand:
A non-Eurocentric interdisciplinary curriculum, which

Decentralizes Whiteness and has a critical focus on the evolution of systems of oppression such as racism, capitalism, colonialism, etc., highlighting the art, histories, theologies, political philosophies, and socio-cultural transformation of Western and non-Western societies.
Is taught by prepared staff from marginalized backgrounds, especially professors of color and queer professors.
Collaborates with other departments and programs, such as Women and Gender Studies, Sociology, Social Work, Political Science, and Psychology, in redeveloping curriculum.
Radically reinterprets what it means to educate teachers and leaders for a just and humane world by centering dialogue about racism, gentrification, sexism, colonialism, imperialism, global white supremacy, and other ethical questions about systems of power, setting a standard for students before doing service, learning, or studying in other communities or countries.
Prepares students to work for social change in nonprofit, for profit, governmental and grassroots settings. To do this, students would be informed of anti-racist, decolonizing, sustainable, and ethical practices.
Has clear and transparent objectives, mutually agreed upon and approved by students, staff, and faculty, and grounded in decolonizing and anti-racist pedagogy.
If the college is unable to tackle these requirements, we demand that it be converted into a department so as to be accountable to another college. The current status of our curriculum is disturbing to us as students.
Staff and Faculty
Professors lack the skill set needed to address and challenge microaggressions in the classroom and the depth of knowledge to teach the subjects we demands. To promote a rigorous and healthy academic environment, it is essential that staff and faculty learn from other colleges on campus and other universities, constantly evolve and expand their pedagogical toolkits, and that the college actively recruits a diverse cohort of academics. Professors who do not reflect and understand the power dynamics of our pluralistic society effectively harm their students and negatively impact college climate. As such, we demand:
We demand that every faculty member in Matteo Ricci College undergo a training from an anti-racist network in Seattle, such as The People's Institute for Survival and Beyond.
We demand job security for our professors.
This includes potential unionization and/or reevaluating the manifestations of the tenure track in our college. Our professors need this in order to maintain academic freedom.
To have professors who are competent and skilled at facilitating a classroom focused on upholding student safety, facilitating interpersonal dynamics, centering student needs, and engaging micro-aggressive comments.
We expect our professors to adhere to professional ethics regarding expectations, interaction with students, and classroom/office conduct.
Student-professor relationships should be based in professional ethics and supported by the Professional Code of Conduct provided by the University.
We demand that staff and faculty acknowledge discussions of privilege, power, oppression, etc. are not diversions but rather essential to holistic learning.
We demand the college actively recruit, hire, and support professors with a diversity of background, including race, gender, sexual orientation, class, religion, etc.
We demand professors who present an elaborate and detailed syllabus that provides guidelines for content, lectures, student success metrics, and classroom discussions. This will ensure that professors are accountable to their designated classroom and the college objectives. Furthermore, this will ensure consistency across core series.
We demand the college support the academic growth of individual professors by encouraging internal and external collaboration and research, with opportunity for student participation.
Classroom and College Climate
Students have consistently voiced experiences of hostility, condescension, microaggressions, infantilizing comments, and uncomfortable power dynamics in the classroom. Students have shared stories reflecting that they do not feel safe to learn, nor do they feel heard, affirmed, supported, or cared for in the classroom climate. These are often the result of negative interpersonal dynamics between professors and other students, as well as curriculum content that is void of authentic histories and narratives with which students can relate. It is distressing to report that when students have raised these concerns to professors, staff, the dean either in written reviews or through personal dialogue, the student bringing forth these concerns has been minimized, individualized, and pathologized. Therefore, students demand a safe environment in the classroom and in the college overall so that they may engage in open dialogue with regards to the themes mentioned above.
Furthermore, students have repeatedly voiced confusion and frustration with the lack of transparent college-wide objectives that ground and guide the curriculum and classroom experience. What does it mean to prepare students for Leadership and Teaching in the 21st century? What is the imperative mission and vision for Matteo Ricci College? A well-defined mission and vision will help to shape individual classroom experiences and hold professors accountable to college-wide objectives that are unapologetically student-centered. As such, we demand:
Classrooms grounded in respect for students' needs, experiences, and backgrounds.
Classrooms which encourage healthy academic discourse. This includes dissent, assumption of best intent, and dismantling of micro-aggressive tendencies in students and educators. Classrooms which reflect best practice, engage in multiple narratives, and welcome different learning styles are necessary to the holistic growth of individual students. Classrooms must also provide space to discuss how readings may be problematic and which actively teach counter-narratives that are contemporary, relevant, and connective to modern issues.
Course credits that reflect the expectations for time spent in courses.This is especially important for courses based in service-learning and internships.
An end to the gaslighting of students who bring concerns to professors and the dean regarding classroom climate. Concerns should be regarded seriously and responses should be founded in mutual respect. When necessary, external faculty from the university should be included in conversations in order to protect student interests and promote long-term student flourishing.
A commitment to providing more connectivity for students. This is in response to the isolation experienced by many students in the college, and include cross-cohort community development, professor-to-professor relationships, professor-to-student relationships. Furthermore, college staff and faculty should be prepared to connect students with on-campus resources.
We demand an external, student-driven review of the leadership of the college.

As stated, students have expressed too long the need for holistic change in the face of toxic, hostile, damaging, and traumatizing experiences upheld by the College as normal academic interactions. There is a clear failure of leadership in regards to these concerns.
Evaluation and Accountability
Matteo Ricci College, founded as a program in 1975, is undergoing its first external program review in the year 2016. We, the students of the college, find this to be enormously important. Quality academic programs must undergo regular internal and external evaluations. Furthermore, we are concerned about the lack of formal avenues for student feedback, both in the program review and regular programming. Students feel silenced in the processes of collectively reviewing the quality of our education. Our college operates from different standards and expectations than other departments and colleges on campus; we are unclear as to why. Once again, we reiterate our lack of understanding with regards to the mission and objectives which justify the existence of the college. It is unacceptable that MRC lacks institutional accountability. As such, we demand:
A student and faculty committee that is responsible for reviewing curriculum, syllabus, hearing and responding to student concerns, as well as regularly discussing opportunities for professor and student growth within and beyond the college.

Models of this can be found in the Social Thought and Political Economy Executive Committee at UMass Amherst, as well as the student-governing bodies that are active within the Liberal Studies Major, Sociology Major, etc. This committee can also be a platform for students to raise concerns about specific curriculum and syllabus requirements.

An external evaluation of our college that is on schedule with the rest of the University departments and prioritizes student input. Reviews will be done in consultation and partnership with students, with an emphasis put on transparency, public consensus, and effective implementation. This includes avenues for student concerns regarding classroom experience. All community members will be held accountable by a university code of conduct and college-specific community agreements.
Marketing and Inculturation
Multiple students have raised frustration with the process of being recruited and inculturated into the college due to the lack of authentic and transparent college expectations. The degrees within Matteo Ricci are pre-professional degrees, yet the implications of this are not fully explained to incoming students. It is difficult to double-major with certain degrees, yet the college makes it appear simple. The college promises to promote "critical thinking skills" that prepare leaders and teachers for "a variety of diverse settings." However, the vagueness of this language allows students to project their desires onto their programs without the college having to present an authentic description of what they will experience. Furthermore, the college has grown out of a tradition of partnering with elite Catholic private schools, greatly shrinking their recruitment pool to the detriment of students of color, low income students, and students with other marginalized identities. Because of the lack of diversity, student experiences of gaslighting and isolation are made more dramatic. In light of these issues, we demand:
That the college actively recruit and support a diverse student population, divesting from its historic relationship with only Catholic private schools. Students welcomed into the college through the Running Start program must be provided with the additional support necessary to engage in University-level classrooms.
The college must stop using the bodies of students of color to advertise diversity. The objectification of these students is an egregious expression of the racism endemic in our college.
The college must invest in resources and staffing to adequately advise students, and must not continue to prioritize the image and security of the college above its students. Academic advising must be provided by faculty advisors equipped with the knowledge and capacity necessary to advocate on behalf of students. Academic advising must be informed, unbiased, and student-centered. Academic advisors must be impartial so as to encourage students to explore their academic interests and needs. Students who transfer into or out of the College must have priority and guidance in transferring their credits.
The college must either discontinue the Fall Quarter orientation for incoming students or work in partnership with students to redevelop the curriculum and timeline. Students have expressed concern regarding the timing, value, and purpose of this orientation. It disrupts other important first year immersions (especially the Connections Leadership Program), prevents students from building community external to the college, and feels indoctrinating. Once again, the purpose of the orientation is unclear to students.
Timeline
Due to the urgency and critical nature of these demands, further delays and excuses are unacceptable. If the college is to survive and thrive, change must be driven by students and executed by professors and administrators alike. As such, we demand:
There be at least three public listening and critical imagination sessions before the end
of Spring Quarter 2016. These sessions must be open to all MRC students with the priority of drafting and submitting structural and curriculum-oriented changes for the next year. We expect the administration to respond with proposed times for these brainstorming sessions by Monday May 2nd, 2016.
That Matteo Ricci College release a public statement committing to fulfilling the above detailed demands, and presenting an initial timeline for implementation. We expect this statement by June 1st 2016.
Because of the depth and breadth of these changes, we expect that the college consult other local and national programs and individuals that can be of guidance. These include but are not not limited to The People's Institute for Survival and Beyond, Seattle University's Sociology Department, Mills College Global Humanities and Critical Thought program, UMass Amherst Social Thought and Political Economy program, etc. We expect a compilation of resources and suggestions by said organizations no later than October 1st, 2016.
We, as students of Matteo Ricci College, deserve and demand a radically changed undergraduate program. It is unacceptable to maintain the status quo. We recognize the information and demands provided may be challenging to internalize and process. However, given the time of the university-wide Campus Climate Survey as well as Matteo Ricci's current Program Review, we anticipate a timely response from the college so as to further explore ways to collaboratively address damages already done and improve our college for future and current students, staff, and faculty. This simply cannot wait.
Below are the signatures of Matteo Ricci students and our allies outside of the college who are supportive of the holistic change detailed above. Please direct emails and responses to MRCstudentcoalition@gmail.com.
In resistance and solidarity,
THE MRC STUDENT COALITION