Mr Speaker Stay In - We are with you in North Carolina
835
signers.
Add your name now!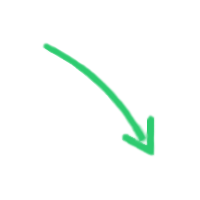 835

signers.

Almost there!

Add your voice!
Maxine K.
signed just now
Adam B.
signed just now
Newt needs to know ASAP that he has new and continued support in and for North Carolina.
Over the past four months we have watched the media, pundits, the GOP and the Romney Campaign/PAC collectively minimize and in some cases lie about the only true conservative left in the race.
Over the last week, we have heard stories of the RNC purposely suppressing or making false statements about the GOP candidates.  One incident occurred in Rockland county, New York, where its citizens received a phone message from Vincent Reda, Chairman of Rockland County Republican committee.  Mr. Reda told voters, in an automated telephone message, "even though the other candidates have dropped out of the race, it is imperative that we show we are united behind the one man [Mitt Romney] that could beat Barack Obama..."

We now know that the RNC/GOP knows their inevitable presumptuous candidate, Romney can't beat President Obama.  Karl Rove's recently published electoral map predicts Obama will win 284 votes, Romney will take 172 and leave 82 for toss-up.

We have now found out that in Waukesha, WI, the Waukesha County District Attorney Brad Schimel opened an investigation into the "Subs-for-Votes" scandal.  On the day of the Wisconsin primary, while wrapping up his Wisconsin tour, the Romney Campaign bought $500 worth of Cousin's subs to encourage the crowd to hit the polls and vote for Romney. Unfortunately for Romney there are a few things that you can't do on election day in Wisconsin, and Rep. Paul Ryan who was arm-in-arm with Romney throughout the ordeal neglected to tell the presidential candidate that the distribution of goods on election day is illegal.

We've all become all too familiar with the media's tactics and how they have succeeded in the past at convincing the undecided voters one way or another.  If they paint this picture of Romney effectively, they show that there is NO difference between the President and Governor Romney.

Newt tried standing up to the media at the South Carolina debate.  The response was so much enthusiasm and a decisive victory in South Carolina that Romney immediately launched a slew of attack ads in Florida and the media shut Newt down.  Are we REALLY willing to give up the fight and our very future to these people will stop at NOTHING to destroy our country and well-being?  Think about what they have done to the Tea Party movement since 2009.

Not convinced Newt can win?  A recent Texas poll puts him in striking distance there.

If NC conservative GOP voters would simply tune OUT the media and the Establishment and fight with Newt, it would send a strong message to fellow conservatives in the great state of Texas to join this final opportunity to keep us from having to repeat the history of the election of 2008, losing with the GOP-chosen moderate candidate.

Those who are not willing to give up this fight must spread the word and VOTE for NEWT in NC NO MATTER WHAT ANYONE tells you, the media, robo call, whatever.  Romney's attempt to gain the nomination with money, lies and bending GOP rules is on the verge of success. It all hinges on the great state of North Carolina, and those outside of North Carolina willing to help.

By signing this petition, you are showing that you are With Newt and that "people power will overcome money power," as The Speaker himself has said.

You can also show your support to Newt by donating at http://www.newt.org/.
Note to signers.  When you submit your comment it will go to an Ipetitions donation page.  You do not have to donate to have your signature saved.  The signature has saved once you select "Sign Now".  Please ignore the page if you do not wish to donate to Ipetitions.  You may donate to the Ipetitions site if you would like to help them continue this free platform, but your donation will not go to Newt. 
All donations for Newt should go through http://www.newt.org/.
Sponsor
Newt's Grass Roots
Links