Mr Narendra Modi's Affidavit
323
people have signed this petition.
Add your name now!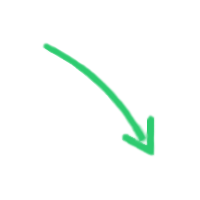 323

people

have signed.

Add your voice!
Maxine K.
signed just now
Adam B.
signed just now
Mr Chief Minister
As serious charges have been leveled against you, and as you are yet to appear before a court of law – much less cross-examined – a nagging needle of suspicion keeps hanging over you. 
We desire that Gujarat's Chief Minister – and now a potential candidate for the Prime Ministership of India – should clearly stand above all such blemish. 
While the due process of law may take years to certify you clean, you can proactively take a small, completely harmless step that is consistent with your public stand, to lay all doubt at rest in one stroke. 
We present below the draft of an affidavit to be executed by you. All you need to do is to execute this before a First Class Magistrate. 
As a public servant and the Chief Minister of Gujarat, you owe this to six crore fellow Gujaratis and over a billion fellow Indians. 
Besides, this gesture will also go a long way in silencing your critics and improving your image, conducive for higher national responsibilities. 
Conversely, declining to execute this may arm your critics and lend credence to their accusations. 
On behalf of the people of India in general, and of Gujarat in particular, we request you to swear this affidavit, consistent with your oft-repeated commitment for probity and accountability. After all, there is nothing in this that negates your public stance. 
Sincerely, 


Hasan Jowher / Chunibhai Vaidya / Girish Patel / Mallika Sarabhai
With several fellow Indians 

---
AFFIDAVIT BY MR NARENDRA MODI
[On a non-judicial stamp paper of Rs.100/- sworn before a Judicial Magistrate First Class] 
I, Narendra Damodardas Modi, Chief Minister of Gujarat, do hereby solemnly swear in the name of the Constitution of India and declare, affirm and assure my Gujarati brethren and the citizens of India as under: That in the wake of the unfortunate human tragedies of 2002 and thereafter a number of citizens of my dear state of Gujarat, and of my beloved motherland India, have been misled into believing completely incorrect, false and malicious propaganda against me. For me all the people of India are equal, dear and important. Out of my love for my motherland, and so as to permanently set at rest these speculations, I hereby voluntarily execute and furnish this affidavit, to serve as my legally binding covenant to the people of India. That, while I was the Chief Minister of Gujarat, 
1. I never directly and consciously did or say anything to promote hatred or enmity amongst the people of India, nor to foment trouble for the Muslims of Gujarat in the wake of the ghastly crime of burning people, committed in the Sabarmati train at Godhra on 27th February 2002. 
2. That neither on the 27th, nor on the 28th of February 2002 did I directly or indirectly ask the police officers to let a community vent its anger in the wake of the Godhra carnage, nor did I ask the police officers to go slow, nor was I involved in delaying the induction of central para military forces towards controlling the rioting 
3. That the late Mr Ehsan Jaffery did not convey to me the imminent danger to his or his neighbour's lives, nor did he seek my help, in the wake of the post-Godhra rioting in Gujarat 
4. That I did not ask any government officer/s to try to pass money, whether as bribe or otherwise, to a lawyer representing Ms Mallika Sarabhai so as to influence him 
5. That my government never took any decision with my express or implied sanction that was manifestly likely to economically enrich any affluent industrialist/s at the cost of the common man. 
6. That in the matter of the assassination of Mr Haren Pandya I have not known facts contrary to the position publicly taken by the Govt of Gujarat 
7. I was never involved in shielding or sheltering Babu Bajrangi, later convicted for Naroda Patia massacre, from due process of law 
8. That I have never been aware, in advance, of any attempt by any officer of Gujarat involving any encounter killings
I confidently testify that each of the aforesaid statements is completely true to the best of my understanding. I further declare that if any of these statements is later found to be incorrect within my knowledge as of date, I shall seek the forgiveness of the people of India, and shall quit politics. I shall thereafter never seek, nor accept any public office.

Singed, executed and released to the people of India by me this the __ day of ___ 2013.


Sponsor
M Hasan Jowher President SPRAT Society for Promoting Rationality Rajnagar Complex, Narayan Nagar Road, Paldi AHMEDABAD - 380 007 Tel: 91-79-266 236 55 / 66 / 77 Fax: 91-79-266 120 49
Links