Call to action: restoration of police officers, police salaries and police services
118
people have signed this petition.
Add your name now!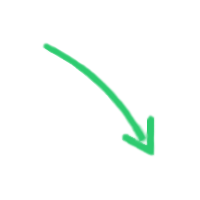 118

people

have signed.

Add your voice!
Maxine K.
signed just now
Adam B.
signed just now
To: The Hon. John Robert Smith, Mayor Ken Storms, Chief Administrative Officer City councilmen Barbara Henson, George Thomas, John Harris, Mary Perry and Jesse Palmer From: The residents of and the citizens who do business in and around the City of Meridian. WHEREFORE, countless newspaper articles dating at least 20 years, or equivalent to the terms of the elected officials hereby addressed, have revealed numerous and continued complaints of the short staffing conditions of uniformed patrol officers at the Meridian Police Department; WHEREAS, such numerous complaints have been brought to the city administration and to council members hereby addressed by both police officials and private residents WHEREAS, crime in our city has increased by 60 percent within the past three months; WHEREAS, the Meridian Police Department continues to operate with less than adequate salary schedules for uniformed officers and its subsequent inability to maintain a strong police force; WHEREAS, administration and council have not addressed the dire concerns and needs of their department nor their constituents; WHEREAS, residents are fearful for their safety; WHEREAS, administration and city council are in neglect and guilty of not ensuring that oridnances are enforced as detailed in State Law and in City Ordinance; WHEREBY, I will heavily weigh the administration\'s action or lack thereof on this matter if they continue on their present course in the next election year. WE CITIZENS COME TOGETHER NOW FOR THIS CALL TO ACTION: 1) WE demand Meridian city administration and Meridian city council work jointly to ensure enough funding for sufficient salaries for our uniformed patrol officers; salary increases shall not be the usual 2 percent offset by an increase in medical insurance; 2) WE demand Meridian city administration and Meridian city council work jointly to ensure the Meridian Police Department is ADEQUATELY staffed to cover the entire City of Meridian and annexed areas, 3) WE demand Meridian city administration and Meridian city council work jointly to ensure that no officer or city employee is reprimanded in any way, shape or form for exercising their first amendment rights as set forth, 4) WE demand that administration and city council respond to the concerns of their constituents by providing a complete, intact, staffed, uniformed police department in order to secure the safety of our city, 5) WE demand the return of regular and routine neighborhood patrolling as a deterrent for criminals and for the safety of residents, 6) WE demand administration and city council uphold all state and city laws regarding their duties to enforce ALL ordinances. My signature on this petition hereby consitutes my agreement that the facts and demands set forth in this petition are true, accurate and by my own desire and will. Respectfully, WE DO NOT RECOMMEND ANONYMOUS SIGNATURES. HOWEVER, THE SIGNATURES OF THOSE WHO SIGN ANONYMOUSLY WILL NOT BE DISPLAYED ON THIS SITE; THEY WILL, HOWEVER, BE DISPLAYED FOR THE PEOPLE TO WHOM THIS PETITION IS ADDRESSED. THE SYSTEM WILL NOT ACCEPT A SIGNATURE WITHOUT VALID EMAIL ADDRESSES. ANYONE WISHING TO SIGN AN ALTERNATIVE PAPER PETITION MAY DO SO. PLEASE CONTACT US THROUGH OUR SITE FOR THE PETITION LOCATION NEAREST YOU.
Sponsor
http://freemeridian.org IF YOU WISH TO SIGN A PAPER PETITION, PLEASE CONTACT US THROUGH OUR SITE, WWW.FREEMERIDIAN.ORG, FOR THE PETITION LOCATION CLOSEST TO YOU. GrassRootz is a citizen-based organization dedicated to improving the quality of life in our City of Meridian. GrassRootz provides a interactive and single venue for resident concerns, including community forums, information, graphics and photos; links to the city\'s complaint form, city-wide petitions, the Center for Community Policing, etc. GrassRootz was created by a group of concerned residents who desire a rise in the quality of life provided in Meridian. It is the birthchild of all of our collective desires, dreams and talents.