Declaration of Support from Liberty Plaza, New York to the Zapatistas in Mexico.
263
people have signed this petition.
Add your name now!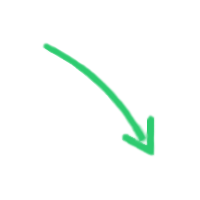 263

people

have signed.

Add your voice!
Maxine K.
signed just now
Adam B.
signed just now
For over 17 years, with the public uprising of the EZLN on January 1, 1994, the Zapatistas have made enormous contributions to the social, cultural, and political struggles of those from below for another world. In doing so, they have touched the hearts of countless people of good conscience from every corner of the planet; and have proven that justice, dignity, and democracy are not simply ideas to be imagined or discussed, but realities to be lived and created. They have successfully created spaces of true autonomy and practice genuine democracy. In their communities, they exercise self-determination and develop self-sustained community institutions, such as schools, health clinics, and cooperative farms, that reflect and embrace indigenous worldviews and cultures. They are living proof that it is possible to create this other world that we want. Over the past year, the autonomous indigenous communities of San Marcos Avilés, San Patricio, and Rancho La Paz have endured numerous acts of violence, harassment, and displacement. In recent months, these grave acts have intensified at alarming rates. In San Marcos Avilés, since September 2010, the population has suffered from death threats, harassment, dispossession, sexual assault (including attempted rape), forced displacement, and malnourishment, which has resulted in the deaths of at least two children. These horrific crimes have been and continue to be committed by members of the PRI, PRD, and PVEM political parties. Similarly, last September 7, inhabitants of the San Patricio community have received constant threats of displacement and even death by a paramilitary group called, "Peace and Justice," which desires to seize their territory. Beginning this past October 6, community members of Rancho La Paz have suffered equally heinous attacks. These horrific crimes are part of a deliberate strategy to retaliate against the Zapatistas for exercising their rights to be autonomous and not allowing the bad government and its lackeys to seize what rightfully belongs to them: their ancestral territories, resources, and labor. The bad government with its corrupt political parties does this with the goal of displacing them from their land so that they can take possession of it and later construct lucrative tourist zones for the benefit of those from above. In light of the abovementioned forms of violence targeting the Zapatista indigenous communities of San Marcos Avilés, San Patricio, and Rancho La Paz in Chiapas, Mexico: We, the undersigned, participating in Occupy Wall St. in New York City, gathered at Liberty Plaza and part of the civil society of the United States, declare the following: 1. The Zapatistas are not alone in their struggle for a world of dignity, justice, and democracy. We echo and repeat their honorable "¡Ya Basta!" here in New York City. 2. We strongly condemn the violations taking place in Chiapas, Mexico, and will remain on alert for further aggression. 3. We will not let Mexico's bad government achieve its objective of annihilating the Zapatista communities. 4. We hold the three levels of government (federal, state, and municipal) in Mexico responsible for all of the repressive acts against the Zapatista indigenous communities, who are targeted for exercising their undeniable right to autonomy and self-determination as indigenous peoples. We demand: 1. Respect for the autonomy and self-determination of the Zapatista indigenous people. 2. An end to the violent repression towards the Zapatistas, and their support communities, such as San Marcos Avilés, San Patricio, and Rancho La Paz.
Link to full declaration: https://docs.google.com/viewer?a=v&pid=explorer&chrome=true&srcid=0B2tiW7Py26taODg0OWQ1MzAtNzM1Ni00YzljLTliMzctNWYwOGQ5NjM2OWI0&hl=en_US
Links