Mount Pleasant Man Keeps Promise
93
signers.
Add your name now!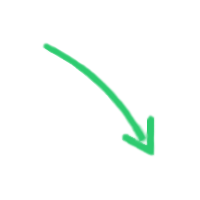 93

signers.

Almost there!

Add your voice!
Maxine K.
signed just now
Adam B.
signed just now
We the undersigned petition the State of Texas to fund the mandated clean up of the Underground Storage Tanks, unjustly imposed on current owner Paul Adams.
Additional information: According to the Final UST Technical Deadline this process should have been completed, before December 1998, by either of the two previous owners We are proposing these funds come from the "Leaking Underground Storage Tank (LUST) Trust Fund created in 1986, in that Paul Adams meets the criteria of an individual whom is financially unable to pay.
"No good deed goes unpunished." Never has this saying had more meaning than for the Adams family of Mt. Pleasant, Texas. Upon hearing that a nearby neglected former gas station had been purchased by the owners of Adult Video stores in Montana, the small Chigger Ridge community rallied together to prohibit the possibility of having the same type of business come in and impact the class of people coming through. Taking time from his own busy schedule, Paul Adams made a point of being outside of the business daily, camera in hand, to make a peaceful showing of his opposition to and disdain of the pornography industry. Through the combined efforts of everyone in the community, the business owners decided finally to sell out to Paul, who had promised to buy it if they would just get out. He and his wife, Linda, made the tough decision to follow through with the purchase, even at the inflated price required by the owners, in hopes of keeping out other undesirable businesses.
Anyone who knows him can tell you that Paul Adams is 'a breath of fresh air'…. literally. A long time citizen of Mount Pleasant and Respiratory Therapist at the local hospital, he makes a decent living, but is by no means wealthy. He's happy to have enough money to hopefully retire some day with his wife of 42 years. He's content to be a father (and hero) to his 4 children, 7 grandchildren and 2 great grandchildren. He chose to bring his young family, over 35 years ago, to be raised in a community where alcohol is not readily available and adult stores are not welcome. Little did he know that his strong desire to keep his family out of harm's way would bring him to the point of bankruptcy.
What he didn't realize when he bought the run down old gas station, that didn't even have pumps any more, was that it was not in federal compliance. As a gas station owner in the U.S. one must have had the underground tanks in compliance by December 1998, costing owners anywhere from $20,000 to $150,000. Paul is now being told that this costly process of digging up these tanks was never done by previous owners and the burden falls to him.
Sponsor
Jeremy Adams
Links