Say "NO" to Moughland Lane Development
254
signers.
Add your name now!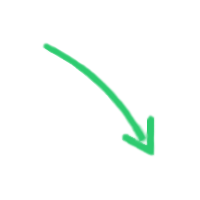 254

signers.

Almost there!

Add your voice!
Maxine K.
signed just now
Adam B.
signed just now
---

PETITION STATUS:  COMPLETE
PETITION START:    09 February 2010
PETITION END:        21 September 2010 

Summary So Far:
July 2009             - Applicant submits Development Plan.
December 2009 - Application is deferred pending LPA site visit.
January 2010      - Application is deferred pending detailed appraisal of site.
February 2010    - Application resubmitted as several changes have been made
                                 including the name of the applicant.
March 2010         - MP Derek Twigg formally supports rejection of plan.
                                 Over 250 local residents sign online petition against plan.
March 2010         - Application is rejected at LPA Council meeting.
April 2010            - Application refusal is offically released by LPA.
May 2010             - Minister Greg Clark states that Government will give local
                                 authorities power to stop Garden Grabbing. 
June 2010            - Applicant has started appeal process.
June 2010            - Minister Greg Clark changes classification of garden land so
                                 councils and community no longer have decision over ruled.
July 2010              - Appeal deadline.  Awaiting final verdict from Inspectorate.
August 2010         - Inspectorate completes a site visit.
September 2010 - Inspectorate to Secretary of State declares appeal dismissed.
                                  Case Closed.

---
Neighbours, we need to show a united front in opposition to a planned development on 8 Moughland Lane.  Although the application has recently been rejected by the LPA, the applicant has appealed and committed support from residents and neighbours is imperative.  

09/00404/OUT: Gateacre Village Developments is requesting construction of up to 5 dwellings on the land to the rear of number 8 Moughland Lane, Runcorn. (May we add that the applicant on the formal proposal has now changed to the occupants Mr and Mrs McCormack.  This is because a tree with a TPO has recently been requested for removal to the front of the house to enable access improvements!  To apply for a tree removal of this kind, applicant has to be owner of land).  The land to the rear of the house is currently a family back garden and has been for over 100 years.  A loophole in the law states that the land can be classed as 'brownland development', however the opinion of all residents is that the developers are conducting what is now more commonly known as 'back garden grabbing'.
 <Family Garden Classed as Brownland>

The density and the architecture of this proposed development is not consistent with the surrounding communities.  Every town needs diversity of choice in its Residential stock. There are becoming  fewer and fewer large Victorian family houses with mature and generous gardens, No 8 Moughland Lane is such a property. It would be a great pity if this house and the surrounding area was downgraded by the introduction of five poor quality dwellings cramped in this fine garden purely for financial gain.  <Fine Victorian House>

The proposed 60cm alterations to the junction of Tree Bank Close and Moughland Lane are potentially hazardous.  A pinch point will be created on Moughland Lane.  Coupled with the narrow width of Tree Bank Close a potential accident hotspot will be created.  <An Artist's Impression of Proposed Junction>

The destruction of the land and natural screening will have a detrimental effect on wildlife and ecosystems and will compromise the security of those living in Royden Avenue, Whitley Close, Tree Bank Close and Moughland Lane. <Loss of Ecosystems>  The Developer\associate has already wilfully killed at least three established mature trees that are key in the development process.  This ring barking of the trees a day before a Tree Protection Order was applied has left them unhealthy and unsafe.  These are now a danger to residents and health and safety concerns to current property occupiers.  This is unacceptable and the only logical conclusion is that the developer realises that retention of these trees would compromise the intended positioning of property due to the size of the root system.  These despicable actions have left the residents concerned about the integrity and worthiness of the developer.  <Ring Barked Trees>

The first Duty of a Planning Department should be to safeguard the environment and the quality of life to the people in the area when assessing and approving any development. They should be prepared to use their professional skills without worrying about the outcome of an appeal against their decision.  This does not appear to be the case in this application. The scheme is well below the standards required in the "Design of New Residential Development" published in August 2009 and has unsatisfactory access from Tree Bank Close, a very narrow Cul de Sac. <Tree Bank Close Access>

We already have over 100 signatures signed on our paper petition.  Please join in the fight against 'Back Garden Grabbing' and sign our online petition. 

<< SEE THE LINKS ON THE RIGHT FOR MORE INFORMATION AND PICTURES >>

<< PLEASE SIGN THE PETITION BELOW >>

IN ADDITION YOU MAY LIKE TO ADD YOUR COMMENTS DIRECTLY TO
HALTON PLANNING OFFICE USING THE LINK HERE : HALTON PLANNING OFFICE
Sponsor
This Petition is sponsored by the people and residents of Moughland Lane, Tree Bank Close, Royden Avenue and Whitley Close.
Links