MOTION TO BOYCOTT THE BIASED ELECTIONS COMMITTEE APPEAL TO THE TRUSTEE BOARD
179
people have signed this petition.
Add your name now!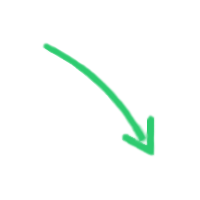 179

people

have signed.

Add your voice!
Maxine K.
signed just now
Adam B.
signed just now
Following the SUBU President statement before the Easter break, students were made aware that the elections committee will be appealing the Exec's decision to the Board of Trustees in May and we're asking the board to boycott this appeal on serious grounds.

Institutional racism in the education sector means that it is a constant battle for students of African, Arab, Asian and Caribbean heritage to be treated fairly, and unfortunately Students' Union elections are no exception. Many of us would have witnessed double standards first hand. For example, what would be interpreted as "enthusiastic and tireless" campaigning by a white candidate, is often described as "intimating and pushy" where the candidate is of African, Arab, Asian, Caribbean heritage or is from an Hindu and Muslim heritage.
Institutional racism is taking a toil in our institution and little has been done to manage and cope with this sensitive issue which has really eaten deep and affected to a large extinct the inclusiveness of our University and what it stands for, It is no surprise these are issues that has prevented students of colour from participating in Union activities especially in our very own SUBU:
According to the SUBU constitution in Section 20 (i) "A secure Petition signed by at least 400 members shall called for a referenda by the Trustees Board.

According to the Race Relation act 1976, Section 17 "It is Unlawful in relation to an Educational establishment to discriminate against a person"
We would love to notify the Trustee Board of a serious case of racism and discrimination in the union.
A Case Study was when the student body elected the first Black/International student as the SUBU President in 2016/2017, a lot of students(especially from candidates who lost) who were grossly unhappy and bitter could not help but openly display their hate through inhumane comments and verbal, some students also yielded and took to Social media under an social network called Yikyak which anonymously hides identity of the user, students felt it was ok to use this medium to carry out their racist agenda and discrimination and verbal aggressive rants. "A student event went as far as calling him a black Monkey. While he's decided not to speak about his experience, it's no doubt that this year's elections is no different.
But what's even shocking is how the Elections committee- the Chief Returning Officer in particular has given some students the platform and all necessary aid to continue to show their unrepentant discrimination.
The Chief Returning Officer(CRO) disqualifying us when voting had closed was in itself against the election rules

The CRO disqualifying us without first or final warnings was wrong and unprofessional.

The CRO disqualifying us based on mere speculations without substantial evidence is gross. It's clear that all these disqualifications wouldn't have happened if we were white candidates.
We would require the Trustee Board to not only stick with the Executive committee decision with the election as it was clear beyond any reasonable doubt that the Executive committee were right in delivering fairness and justice.
It is clear that the CRO and the elections committee want to work with candidates who lost in the elections (as well as their campaign members) to get rid of the newly elected candidates because their preferred choice didn't win. This is not only discriminatory but undemocratic.
This Petition to set up to stop the Biased Allegations raised by the CRO and also for the board to boycott their appeal and here's why:

Elections committee led by Chief Returning Officer gross incompetence in overseeing appropriately the affairs of the election especially with clarity of rules & regulations and complaints of discrimination. For example, all candidates were told at the beginning that campaigning in the library wasn't a rule breakage only for a candidate to be summoned and warned after they'd campaigned in the library.
Reports were made to the Elections committee of some SUBU staff influencing badly the elections and endorsing other candidates against students of color/from different minority background but the committee did nothing.
CRO and the Elections committee were consistently not taking our complaints during the elections seriously especially a formal complaint made by one of the candidates around racism and islamophobia.
Also the three candidates who got disqualified without warnings or substantial evidence were students of colour, that shows how much we're not wanted in SUBU.
This leaves our union in the jeopardy and calls in serious question the integrity of the Elections committee and CRO, and why such a sabb who support racial abuse would be allowed to represent a union of over 18000 student for the past 8 months. And according to the Education act 1994, Section 22, subsection 2(n) "Complaints should be dealt with promptly and fairly and where a complaint is upheld there should be an effective remedy".

Also, a returning officer and a member of the election committee threatened the incoming Education officer and said 'Let see if you can stand still June". This grave words goes a long way to show how we are not welcome in subu.

Each time we complain of racism in SUBU, we're told all we're doing is playing the race card and sometimes we wonder how the current president survives in that space. You have no idea how it feels be excluded because some people just want to carry out their political agenda.

We worked extremely hard day and night during elections than most candidates; convincing students and speaking passionately to them. While other candidates were clubbing, we were out in the cold; only to be disqualified without warning and substantial evidence after voting had closed.
Having successfully contested and elected the First International/Muslim VP Community and First International Student VP Education for SUBU for 2017/2018, it has only become a norm for students instead of celebrating this diversity but result into online bullying
Lastly, we demand an official apology from the Elections committee, and most especially the CRO as it is very clear they would not have raised an appeal to the Trustee Board if the respective candidates of colour had lost, but the CRO has completely demonstrated misuse of power and authority and exhibited great and unacceptable discrimination against the two newly elected Officers which should call the governing of the union into question and the Union right now is no longer safe for students from black and minority background
We would also strongly request that the Board boycotts elections committee appeal to kick us out of the elections process as this is a breach of everything the union stands for and we won't hesitate to tell our story to the world if this happens.
Please sign this petition of support so that the under-represented like us get fairness and justice.
You can also choose to be anonymous if you wish to.