Mother Law- A Bill of Rights for People and Earth
133
people have signed this petition.
Add your name now!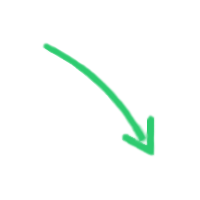 133

people

have signed.

Add your voice!
Maxine K.
signed just now
Adam B.
signed just now
A Bill of Rights for All People to Protect Natural Law and Secure the Right to Know the Health of Air and Soil and Water on Earth. Every person has unique vision and voice and when nurtured within their society can become the strongest force of hope for Earth. This document empowers each person to defend the rights of nature and the natural rights of humankind. This Bill of Rights allows people to know the health status of Air and Soil and Water without obstruction or delay. I. Air and Soil and Water are vital to the health of all life, including all humans, plants and all living creatures equally. Every human being has the right to fulfill their stewardship of Earth in ways which ensure sustainable and healthy growth for their own life and future generations. II. Every person has the right to demand and obtain rapid and transparent information regarding the health and chemical composition of their local Air and Soil and Water. III. Any person, alone or with others, may obtain equipment, access to laboratories and tests to measure the health of Air and Soil and Water. Governments shall assist in performing the tests without delay when a person or people cannot afford or do not have access or ability to test. V. All nature is interdependent and chemicals and pollutants in Air, Soil and Water often migrate and affect the health of the Environment in areas far from the source of the pollutant or hazard. Any person can therefore obtain and it is their right to receive information regarding source points of hazard or pollution and their migration. V. No agency or business or government can prevent or delay testing or cause hindrance in delivering environmental reports and investigations to the public or person who requests the information. Rapid disclosure is often necessary to safeguard pubic health. A government agency, business, or person who knows of a pollutant or hazard must make timely disclosures to the public. VI. Sources of fresh water are critical to life. Many times sources of water are hidden and unknown to people. Communities must locate and map their local and regional sources of water. Sources of water and the health status of water needs to be made public and common knowledge and delivered to the public at least annually. All vital civilizations require people who are educated in their rights and who are willing and able to easily claim their rights. The purpose of government is to protect and not hinder individuals in their quest for health, education, self empowerment and happiness. Today, people worldwide are recognizing the necessity to uphold and safeguard Natural Law, also known as the Laws of Nature. A healthy Earth is a uniting cause for All People, none excluded, for all are dependent equally on Air and Soil and Water. This Bill of Rights for All People and Natural Law is supported by the following People of Planet Earth.
Sponsor
This Bill of Rights was inspired by other Environmental Bill of Rights create around the world as we recognize the Crucial importance of our Stewardship of the Earth. It was also born of my personal struggle with illegally dumped chemicals at a headwater spring in Philadelphia which the City of Philadelphia and Political/ Business interests tried to hide from the public and created a public health hazard.
Links
The first edition of this Bill of Rights is at http://www.motherlaw.com