Repeal Calcasieu Parish Ordinance #6471 - Corridor Overlay Districts in Ward One (1)
51
people have signed this petition.
Add your name now!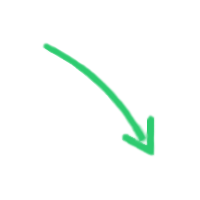 51

people

have signed.

Add your voice!
Maxine K.
signed just now
Adam B.
signed just now
Citizens of Ward 1 (Moss Bluff/Gillis) - Property rights in are being trampled on by the Calcasieu Parish Police Jury (CPPJ)!
If you are like us, you want more freedom and less burdensome government regulations tying the hands and picking the pockets of hardworking property owners.
Please read the information below and join our fight! If you are a registered voter of Ward 1, please sign this petition today! (and tell a friend)
We are MAD and we are NOT going to take it anymore!
While everyone was busy recovering from Thanksgiving and preparing for Christmas the CPPJ was busy passing a burdensome ordinance that will negatively effect the business and commercial property land owners of Ward 1. These will make it more expense for the business owners and they will pass that cost on to you.

NO PUBLIC TOWN HALL MEETINGS WERE HELD
No mail-outs were sent out, not even to business owners.
No real attempt was made by any of the 4 Ward 1 Police Jury members to contact business owners to explain the impact this would have on them.
In 2011, the CPPJ failed to pass a very similar plan parish wide due to public outcry so they devised a sneaky plan to implement the plan in a piece meal way so nobody would notice! This proves they don't listen to "We the People"!
New businesses are impacted most.
While reading the information below, keep in mind that if we sit down, shut up and accept this being shoved down our throats, what is next? Will they then want to regulate your private property?
These are just a few of the burdens placed on Ward 1 business owners:
The front yard of a new business must be set back 20 feet from the right-of-way line.
Parking must be hard-surfaced.
Only monument or wall signs are acceptable. The signs can't flash or blink.
The outside of a building could be built with brick, masonry, vinyl, textured concrete or stucco.
Landscaping requires at least a 10-foot landscape strip along the public right of way and a tree for every 15 parking spaces.
Motorized, operable vehicles are the only items that can be displayed in front of buildings. Any other products being sold must be behind a screen or indoors.
Grandfathered business will be forced to spend tens of thousands of additional dollars to comply if damaged by a hurricane or tornado.
New businesses wanting to make alternative design standards that vary less than 25 percent from the standards must get approval from the parish planning director after a seven-day review period. Changes that are more than 25 percent would require a 14-day review period by the corridor overlay district review team, made up of three police jurors and two zoning board members.