Residents Opposed to the 3-Story Morgan Creek Pinehurst Condo Development
348
people have signed this petition.
Add your name now!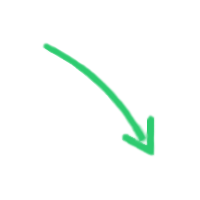 348

people

have signed.

Add your voice!
Maxine K.
signed just now
Adam B.
signed just now
SAY "NO" 3-STOREY APARTMENTS
**Please include your home address in the email address box to verify you are living in the neighborhood should the city wish to confirm**

The Developer's proposal to build two tall 3-story apartments on Morgan Creek Way and 34th Avenue is now going before the Councilors of the City of Surrey for a final vote. Months ago the City of Surrey turned the proposal down and returned it to their Planning Department to factor in the neighborhood's concerns but now the Developer and Planners have decided to resubmit virtually the same plan back to Council.
If you oppose multi-family apartment buildings being built in Morgan Creek then this is your final opportunity to join your neighbours in asking the City of Surrey to reject this part of the development plan by saying "NO TO REZONING". Please, this needs your immediate attention. Email the City and sign a petition at:
https://www.iPetitions.com/petition/morgan-creek-pi...
MAJOR ISSUES:
ON-STREET PARKING & TRAFFIC CONGENSTION

Congestion from Tournaments, Special Events.
Golf Club employees MUST use the streets for parking.
Apartment parking will spillover as owners and guests find it quicker and more convenient to park on the street.
It's already a major Intersection, so busy its becoming a safety concern during school hours. Golf carts crossings, too.
Along 34th and Morgan Creek Way children, homeowners, and golfers are forced to walk between parked cars lining both sides of the street, often in heavy traffic. It's worse on Collingwood without sidewalks.

INFASTRUCTURE & COMMUNITY FIT

Overcrowded schools, hospitals, and roadways need attention.

INTENT within the NEIGHBOURHOOD CONCEPT PLAN

Completely incongruent with the Developers original plans and design requirements stipulated for 700 homes now built.

Intrusive 3-story apartments far exceed the height of all homes. A wall which becomes more excessive especially being built on the highest point of land in Morgan Creek,
Exterior design is industrial in nature, not harmonious with existing homes. Character of neighbourhood is at risk.
Reduced setbacks not consistent with existing homes,
Very flat pitch, non-cedar roof is still over height requirement.,

Negative impact on the existing ambience and culture.
A future threat from Air B&B's as "Lock & Leave" when owners become "Stay and Play" landlords for short term rental income.
Please direct your concerns to: 请向以下人士表达您的关注
*Include your home address when you contact city officials*
Taryn Hayes: thayes@surrey.ca - Planning & Development 规划和开发
Jean Lamontagne: JLLamontagne@surrey.ca - GM Planning & Development 规划和开发总经理
Judy Mann: JMann@surrey.ca - Manager Office of the Mayor 市长办公室主任
Linda Hepner: Mayor@surrey.ca - Mayor 市长
Barbara Steele: HBSteele@surrey.ca - Councillor 市委委员
Bruce Hayne: BruceHayne@surrey.ca - Councillor 市委委员
David Woods: Dave.Woods@surrey.ca - Councillor 市委委员
Judy Villeneuve: JAVilleneuve@surrey.ca - Councillor 市委委员
Mary Martin: MMartin@surrey.ca - Councillor 市委委员
Mike Starchuk: Mike.Starchuk@surrey.ca - Councillor 市委委员
Tom Gill: TSGill@surrey.ca - Councillor 市委委员
Vera Lefranc: Vera.lefranc@surrey.ca - Councillor 市委委员
紧急通知
致Morgan Creek的业主们:
对这三层公寓说"不"!
关于在Morgan Creek Way和34 Avenue夹角修建两栋三层高公寓的最终提案将在素里市政府做最后表决。素里市政委员会曾表决将该提案驳回到规划部门重新审议,并要求考虑我们所关注的事项。最终开发商却决定再次提交几乎和原来一样的方案。
如果您反对在Morgan Creek修建多户公寓,这是您最后的机会加入到邻居之中,向素里市政府提出意见,反对重新规划本区域。我们需要您的即刻关注。在此链接向市政府发出邮件并在请愿书上签名:
https:www.ipetition.com/petition/morgan-creek-pinehurst
主要问题:
路边停车及交通堵塞
基础设施和社区的配套
社区规划的愿景
高尔夫球赛和特殊情况下的堵塞。
高尔夫俱乐部的员工必须在路边停车。
公寓的业主和访客会发现路边停车更加方便而倾向于将车停在路边。
这里已经是一个很繁忙的路口,在上课期间以及对穿行的高尔夫球车都有安全上的威胁。
Collingwood Crescent上面没有人行道,业主和孩子们将不得不在车流中艰难穿行。
与开发商原针对现有700户人家的方案和设计要求严重背离。
对现有的文化和氛围有负面影响。
这些公寓有可能成为Air B & B的理想场地,过客们可以锁门便走。而其业主为了追求短期租金收益而产生需要短期行为。
三层公寓的高度远远超过所有房屋的高度,形成一道夸张的城墙,特别当其修建在Morgan Creek最高点。
其外形趋于厂房化,与目前的房屋风格不想吻合。社区特色将遭到破坏。
公寓设计边线的后移与现有房屋的规格不想吻合。
屋顶过平,非雪松材质,且依然超出限高。
**DISCLAIMER**
iPetition, is the website that is hosting the petition and requires individuals who are signing the petition to input their name and email address. The first box that asks for the email address is verified by iPetition and isn't actually copied onto the petition. This is so that iPetion can verify that each signature is unique, and people are not inputting fake names to bolster the petition numbers. If we only had the one email address box, this would mean that when we download the signatures, we are only able to see the names of those who have signed, but not their contact details, which is a policy set by iPetition. By creating a second email box, the email address is then visible to us and we can ensure you receive details regarding the development project.