More Secondary Moderns
Show your support by signing this petition now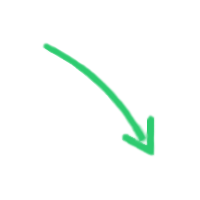 4

people

have signed.

Add your voice!
Gill Goodswen
signed recently
Marilyn Laurence
signed recently
We are launching this petition in response to the the announcement that "Leading Tories call for more grammar schools pledge in next manifesto".
The Daily Telegraph reported (on 30 November 2014) that "Senior MPs including Graham Brady, Dominic Raab and David Davis back Conservative Voice campaign calling for an election manifesto pledge to repeal ban on new selective grammar schools in England"They say that a new wave of grammar schools should be opened across England to give more families access to the best(our emphasis!) state education, according to senior Conservative MPs.
To be clear - we are not directly opposing the petition for more grammar schools which this group have established (www.moregrammarschools.co.uk). We do, however, feel this this gives only part of the picture of what is provided in areas where there is academic selection (what this group isactually calling for an increase in). With Grammar Schools come Secondary Moderns, lots of them. For every Grammar School created there will be an extra three (or more) Secondary Moderns, assuming Grammar Schools are selecting the top 25% by academic ability.
We therefore are launching this petition to encourage a discussion of the whole picture.
This is not "scaremongering". This is not intended to add weight to those who might say "Grammar Schools are great but the problem is the Secondary Moderns that they create". We support the excellent work done by non-selective schools in selective areas (ie Secondary Moderns), work which is far too often overlooked.
We assume that anyone signing up the petition on moregrammarschools.co.uk should also accept the reality of the creation of this - more secondary moderns. Sign the petition today.
You can discover more details on the NASM (National Association of Secondary Moderns) website, on Twitter (@SecModerns) or by contacting NASM by email at NASM@gilesacademy.co.uk