More Cycle Paths in Scotland
Show your support by signing this petition now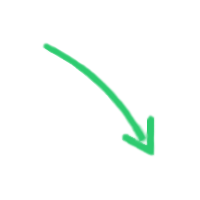 1

person

has signed.

Add your voice!
Chris Young
signed recently
To the Scottish Government,
On 28th June 2018, Scotland recorded its hottest ever temperature of 33.2 degrees celsius in Motherwell, Lanarkshire.
One of the good things about the climate changing is that if we can expect warmer sunnier mediterranean weather in Scotland this means better days for cycling.
But according to this article, Scotland only has 1,036 km of traffic-free cycle track, compared with 32,187 km in Holland. So Scotland only had 3.2% the amount of cycle paths Holland has.
Cycling, which has been hailed as one of the most efficient forms of transport, seems to be the way forward for this country and the world, if we want to continue living on this planet.
So, it might seem to make sense that to encourage more people to cycle to destinations under 10 miles away for example, we would need a better traffic-free cycle network, the benefits of which would be many, and not just for cyclists:
Less traffic on the roads
Less cyclists on the roads for cars to overtake
Healthier citizens -> less strain on NHS. According to this article a link has been found between cycling to work and cancer and heart disease. "During the course of the study, regular cycling cut the risk of death from any cause by 41%, the incidence of cancer by 45% and heart disease by 46%."
Less risk of car accidents for cyclists -> less strain on NHS. According to this 2017 article, which has a lot of information about cycling death and injury in the UK, about 100 cyclists die each year in the UK and more than 3000 are seriously injured. There are even a few shocking stories of motorists purposefully injuring cyclists.
Less hazardous exhaust fumes for cyclists to inhale
Better cycling tourism -> Better for the economy.
Better local air quality -> Better for childrens' health -> reduction in asthma.
Less national CO2 production. According to this report, in 2016 transport became the largest contributor to national CO2 at 26%.
What's the next step? Email our MPs, contact our local councils, sign this petition.