More coverage of Religious Scholar Khanum Syeda Tayyaba Bukhari
5171
signers.
Add your name now!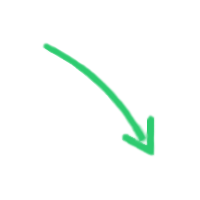 5171

signers.

Almost there!

Add your voice!
Maxine K.
signed just now
Adam B.
signed just now
To The Honourable Sir, Dr. Abdul Jabbar, Chairman of the PEMRA Committee,
We, the undersigned, wish to bring to your attention, a matter for your urgent response.
We believe it is your duty as a representative of the Pakistan Electronic Media Regularity Authority to maintain and regulate the broadcasting schedule for Pakistani Channels which are not only now limited to Pakistan but are broadcast all over the world. For people of Pakistani origin, the media provides an invaluable service in delivering the best of Pakistani broadcasting to people living thousands of miles away. It is the duty of the regulators of this service to ensure that the programmes reaching our homes are of the highest quality and satisfy the social and Islamic needs of the people.
By the grace of The Almighty, we have been blessed with a number of well educated and knowledgeable scholars in the Islamic field. However, as you will be aware, for second and third generation British/American/Australian/European etc. citizens, large barriers can be put into place by language and the high level vocabularies of the educated speakers that many channels show. It is a requirement of the people that we are catered for also and not dismembered from our Pakistani heritage and Islamic values. We must also be given the opportunity to gain knowledge and guidance that empowers us as good representatives of Islam and Pakistan. There are so many day to day issues that we face but have no solid guidance on and this is something the media can help to control.
Renowned scholar Syeda Khanum Tayyaba Bukhari is a priceless asset to the country of Pakistan and the Pakistani people however unfortunately due to this asset not being affectively utilised, we are not able to gain full benefits of this great personality. People of all faiths and cultures including Christians have appreciated her knowledge and efforts and she has, on many occasions, been invited into Churches and Universities to lecture, but our own community is still being deprived of this gifted being. Scholar Khanum Bukhari is well educated and more importantly for us, extremely well spoken in many languages; not only is she able to guide using the Qur'an and Islamic Hadeeth but she has been gifted with the ability to be able to simplify and explain her words without losing the importance of her speech.
Khanum Bukhari's knowledge and expertise could be used to benefit the whole of humanity, people of all cultures and religions but she is being withheld from us. We, the undersigned, feel strongly that Scholar Bukhari's programmes would draw the attention of many many people to the quality of Pakistani broadcasting and for the powerful and well-known channels to be promoting a female scholar so positively would in turn have a very positive effect on the image of Pakistan that worldwide media portrays. Due to her being a well established personality, it is a given that an enormous number would watch her programmes and this in turn would boost the profile of the channel also.
Madam Bukhari speaks openly about the peace loving religion of Islam and the respect her personality demands would show the strength of each and every Pakistani as a standard bearer of peace. Her emphasis on unity and respect for humanity draws attention to the real face of Pakistan as a caring and civilised nation. We fear that we will overlook this great personality whereas the rest of the world will once again recognise and honour another talented Pakistani woman as her own countrymen continue to take her for granted.
We demand for the many television channels in Pakistan to engage with their viewers and that they are made to accept our needs and wishes by showing regular programmes of Scholar Khanum Syeda Tayyaba Bukhari.
We also submit this accumulation of petitioners to the major Pakistani Television Channels for their urgent action.
Thank you for your kind attention to this matter.
Links