Save the Children Morality Act
11
people have signed this petition.
Add your name now!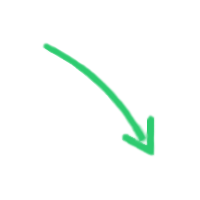 11

people

have signed.

Add your voice!
Maxine K.
signed just now
Adam B.
signed just now
I want to start a petition.
THERE IS TOO MUCH SEXUAL AND DRUG SITUATIONS/ TALK / PHOTOGRAPHY IN THE MEDIA AS WE KNOW IT. I.E. RADIO, MOVIES, T.V. PRETTY MUCH THE ENTERTAINMENT BUISINESS IN THE WORLD. IT IS BRINGING THE CHILDREN TO A SEXUAL/DRUG UNDERSTANDING TOO EARLY IN LIFE. ALSO I BELEIVE THAT SEXUAL DEVIANTS ARE BORN WITH A CHEMICAL EMBALANCE THAT COULD NORMALLY BE CONTROLLED BUT WITH THE WAY THE MEDIA INCLUDING MARKETING PLOYS PORTRAYING WOMEN AND MEN WITH PRACTICALLY NOTHING ON (ALSO ADVERTISEMENTS INSIDE THE STORES.UNDERWARE ADS SHOWING MEN AND WOMEN WEARING NOTHING BUT THEIR UNDERWARE LEAVING NOTHING TO THE IMAGINATION). I BELIEVE THAT THESE THINGS TIP THE EMBALANCE OF WHATEVER CHEMICAL AND THEIR MORALITY AND GIVES THEM THE GREEN LIGHT TO THINK DEEPER AND DEEPER INTO WHATEVER DEVIANT THOUGHTS THEY MIGHT HAVE TOWARDS WHATEVER SEXUAL MISCONDUCT THEY WOULD NORMALLY NOT PURSUE. THIS SAID I THINK THEY THE CHILDREN OF THIS GENERATION AND THE NEXT ARE BEING FORCED TO MATURE EARLIER THEN THEIR MIND AND BODY SHOULD BE ALLOWED. TAKE INTO ACCOUNT THE KIDS GIVING BIRTH AT 12....12...NOW THINK ABOUT HOW EARLY THEY MIGHT BE HAVING SEX. IT'S ONE THING TO EXPLORE AND WONDER, BUT TO PRACTICALLY LEARN WHAT A NAKED WOMEN LOOKS LIKE, OR WHAT A MANS PENIS LOOKS LIKE DUE TO MEDIA USING IT AS A PLOY FOR ENTERTAINMENT OR MARKETING VALUES IS ABSURD AND IM DOWNRIGHT DISGUSTED. FREEDOM OF SPEECH CAN ONLY BE USED AS AN EXCUSE SO MUCH UNTIL IT STARTS TO WORK AGAINST HUMANITY AS A WHOLE. THAT BEING SAID I WANT TO INTRODUCE THIS TO A COURT. ANY COURT. THE SUPREME COURT:
Save the children morality act: Concerning television and movies:
No Bikinis or Speedos unless it is a beach or pool scene.
No scenes showing people in anything where the crotch meets the cut-off point of the pants.
No butt cheeks/ breast hanging out of cloths.
No panty/underwear and/or bra scenes.
No sexual situation scenes unless strictly educational, using correct terminology. I.E. penis, vagina, nipple, breast ect.
No using sexually / drug suggestive props.
No sexual/ drug related conversations unless strictly educational. This includes commercials, ads, infomercials, movies (unless rated R), TV. shows, and made for TV. movies. Concerning radio:
No sexual/ drug related sounds.I.E. sexual moans or someone hitting a bong. No sexual/ drug discussion/ conversations unless educational.
Fully censor the vulgar or obscene words deemed so by the govt. Not just the middle letters.
No talk about pubic maintenance unless educational.
Also I believe that the pornography that is sold in gas stations should be kept in a back adult's only room. Not right by the front cash register.
The people will say that there are parental controls and that it's the parents' responsibility. But who are we kidding. We would have to blind and make deaf the children so we could spare them. I could use some help on this people. I believe that's its our responsibility, young and old to take care of our human race and I think this would be a big step in the right direction. There will be those that say that it's freedom of this or that. They will find loopholes. They will try everything to stop this. Think to yourselves: Look at what we're hearing on the news daily and reading in the newspapers, then ask: What will the children be hearing and watching when they go to watch the news as adults. I think if we don't do something now it will be drastically worse, if that's even possible. I think there are good people left in America. In the world. And I hope they feel the same way I do. My Name is Timothy Ryan Kirk. I'm 24 years old.
And in case I haven't made it apparent, I'm not trying to ban the sell of pornography, or the use of it. I'm not trying to get rid of adult themed television, radio, movies, or literature. My goal is to ban the vulgar and obscene in everyday society. Things that the children either see or hear on a daily basis due to sexs' sell value. Here are some (not all) examples: Public radio talk shows that are on in the morning drive to school. Public broadcast television shows. HBO movies that are not regulated in hotels. and ect.
Links