Moorestown Parent Letter
336
people have signed this petition.
Add your name now!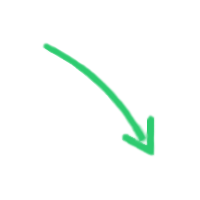 336

people

have signed.

Add your voice!
Maxine K.
signed just now
Adam B.
signed just now
This letter is presented to the Moorestown Board of Education, on September 15, 2020, with the hope that the will of the parents will be heard and considered. We, the undersigned, request a general restructuring of the K-6 models, namely, a revisiting of the kindergarten 1/2 day model, and a focus on parallel learning in both the lower and upper elementary schools.
With respect to kindergarten, parents feel that the option of (4) in-person half-days with a possible cleaning day on Wednesday was on the table at one point, and removed at the last minute with no discussion.
In the elementary schools, as in the spring, the teachers seem to be assigning work in an organized way through the Google classroom. But unlike the spring, we are seeing materially less interaction and engagement with the students at the elementary level. On remote days, students have very limited "live" interaction with the teacher other than a brief morning meeting. More engagement and interaction is necessary to foster an effective and fun learning environment. Organized assignments may be appropriate for older, more independent students. But it is not workable to expect an elementary student to learn effectively on his or her own without regular interaction - even if through a screen. These kids need more. They crave more. We are threatening our students' long term educational careers with the current plan.
At the Upper Elementary School (UES), where the hybrid model repeats the same lessons two days in a row, to reach two different cohorts is inefficient and ineffective. The 'at home' day becomes a homework day and the children are not getting any live instruction. Instead, they are given assignments and told to make sure they take the full time allotted. In some cases children have been asked to time themselves and make sure they use the full time allotted, an exercise that should not become the responsibility of the student.
Aside from the negative impact of this fragmented model on our children's education, it also appears that this hybrid model fails to provide adequate instructional hours.
As per NJ exectutive order 175
All instruction,whether in-person instruction or remote instruction, for the 2020-2021 year shall adhere to the following requirements, and any other requirements imposed by Order, statute, or regulation:
a. A school day, whether in-person or remote must consist of at least four (4) hours of active instruction to students by an appropriately certified teacher, except that one continuous session of two and one-half hours may be considered a full day in kindergarten, pursuant to N.J.A.C. 6A:32-8.3.
b.District and school policies for attendance and instructional contact time will need to accommodate opportunities for both synchronous and asynchronous instruction, while ensuring the requirements for a 180-day school year are met pursuant to N.J.S.A. 18A:7F-9.
From what we are experiencing, the current remote day serves as a timed homework assignment that could be done on their "live" day. We fail to see how this falls "…under the direction of a teacher engaged in the teaching process". We've already heard that a teacher asked the class to review modules and let her know what's of interest so she can prioritize lessons because they won't get through all of them. Clearly, this is an example that the available instructional time is not adequate.
Roughly 75% of us who completed the survey wanted our children in the classroom. At the point at which you "gave" us two (2) half days, this model should've been seriously reconsidered and adjusted. As far as we are aware, any requests to do so have been ignored. Our kids are suffering and it's more apparent now that school is in session.
If nothing changes as a result of this letter, then the only conclusion we can draw is that the opinions of concerned parents are being disregarded and that the best interest of our children is not being prioritized. Our hope in writing this letter is that we can reconfigure Moorestown's hybrid model with something that aligns with the wishes of the parents and the N.J.A.C requirements.
Thank you for your time and consideration.