Give "Moonlight a 2nd season!!!
17409
people have signed this petition.
Add your name now!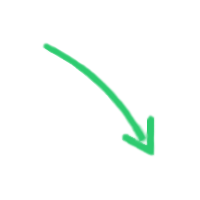 17409

people

have signed.

Add your voice!
Maxine K.
signed just now
Adam B.
signed just now
It\'s official, folks; CBS has officially axed \"Moonlight\". They are giving up on Mick, Beth, Josef, and the gang. And it sucks. It just sucks. Bad joke, but its the truth. But you see, just because they\'ve axed it, doesn\'t mean its OVER. Another network can still pick \"Moonlight\" up, or maybe CBS will change their minds - if they see the support of \"Moonlight\"\'s fans. YES, they HAVE torn down sets, and YES they have said to give up, and YES its been to months... but there is still lots of hope. Please take less than a minute of your time and sign the petition below. This is not any ordinary \'save our show\' petition - this one has and continues to reach the \'head honchos\' of CBS, \"Moonlight\", and other networks. So please sign, and get ALL of your friends to sign as well - if we can just get a tenth of \"Moonlight\" viewers to protest, then we\'ll be in business, only possibly watching it on TNT or Sci-Fi instead. Let\'s send a tidal wave across the net, into Hollywood! "Moonlight" is one of the greatest shows ever produced, certainly the greatest show on television as of May 2008. It has given people faith in modern TV, and a reason to look forward to Friday nights at home - to watch "Moonlight". If ended, well, it will be to the disappointment of many, many people across the globe. That is why the proud members of The Moonlight Army will not give up. Reasons why "Moonlight" should get a second season: 1. It lets people in on another take of vampires; not vicious creatures, but beautiful, lonely humans who got (un)lucky 2. Mick, Beth and Josef are HOT 3. We have yet to see Coraline get hers 4. If "Moonlight" ends, many people will give up on modern television and will start buying the "I Love Lucy" DVD sets instead, then every network (except for the \'Lucy\' owners) lose. 5. it gives the great Alex O\'Loughlin, Sophia Myles, Jason Dohring, and a great job 6. If Ron Koslow has to use his talents elsewhere, he might use it for something other than CBS... then CBS will lose ratings because the show Ron now writes for is super... 7. Several million have vowed to no longer watch CBS since they\'ve dropped the bomb. Seriously not good. Would they rather have \"just\" 8 million for one show, or lose them all together Apparently all together... I know, how intelligent. To the people who have signed, thanks! Please tell all of your friends to help keep Mick and Beth alive on CBS by signing, also! So, \'what do you say to taking chances\' (another bad joke) You might say the episodes you\'ve given us is a perfect chance, but what with the strike... it isn\'t really. Give us another season - let us prove to you what can be your most successful show EVER. After all, if you don\'t, most of your viewers will wash their hands of CBS... that\'s not a threat; it\'s a promise.
Sponsor
Sponsored by The Moonlight Army (8 mil and growing strong)
Links
Visit this video for a bit of humor and encouragement; http://www.youtube.com/watchv=zo3YYYHJupU And these sites for more information of what YOU can do to save \"Moonlight\"; http://moonlightfans.com/ http://www.moonlightline.com/ http://moonlightarmy.com/ http://www.moonlightblooddrive.org/