Disappointment in North Penn School Board/District's Decision to Move Principal Taylor from Montgomery Elementary
101
people have signed this petition.
Add your name now!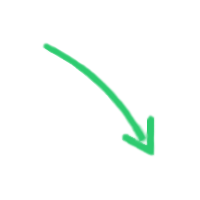 101

people

have signed.

Add your voice!
Maxine K.
signed just now
Adam B.
signed just now
The staff, parents, and students who make up the Montgomery Elementary family want to express our deep sadness and disappointment with the District's decision to remove Mr. Orlando Taylor as our building principal. Montgomery Elementary has had several principals over the years, and every time there is a principal change, our school's building goals and academic progress are disrupted. In the past ten years, we have had four principal changes. During Mr. Taylor's five year tenure at Montgomery, he has embraced the challenges of a large school and put high expectations and achievement at the top of his list. He has won the respect and admiration of staff, parents, and students. Although his responsibilities are many, he always makes time to listen to concerns and suggestions and then makes decisions based on a thorough understanding of a situation.

The Montgomery Elementary family does not understand the excuse given for Mr. Taylor's transfer to Inglewood. The need for an experienced principal to handle the building construction cannot take precedence over building stability! A.M. Kulp and North Wales schools both had new principals during their construction phases, and both principals stepped up to this challenge nicely. We feel that a newly hired principal could handle the renovations scheduled for Inglewood. North Penn's policy of Family Friendly and Open Communication Schools is lacking in this administration's decision to replace Mr. Taylor. If the administration is going to use these catch phrases, they must make sure these phrases are not merely just words on a page to evoke good feelings, but rather actions to be followed.

For the reasons noted above, our Montgomery family is voicing our dismay at your decision to remove Mr. Taylor. We especially want to take the time to publicly thank Mr. Taylor for being a great principal – a man who is willing to listen and make decisions accordingly. We appreciate his support, his strength, his humor, and his willingness to go to bat when necessary to create a positive and successful school environment! We will miss Mr. Taylor and are disheartened by the District's decision to disrupt Montgomery Elementary. Mr. Taylor has our respect, and we wish him well at his new placement. As Martin Luther King once said and a very wise man once quoted, "Our lives begin to end the day we become silent about things that matter." Mr. Taylor should have no doubt that he does matter and that he has made a positive impact at our school.
Links