Montgomery School District Diwali Petition
508
people have signed this petition.
Add your name now!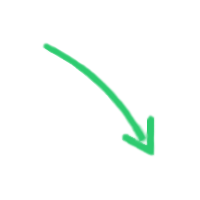 508

people

have signed.

Add your voice!
Maxine K.
signed just now
Adam B.
signed just now
*This petition is for the eyes of residents of Montgomery Township only*
We, the undersigned of this petition, hereby petition the Montgomery Township School District to take immediate action to re-evaluate their decision to provide those of an Indian or Hindu cultural background with an excused absence on Diwali/Deepavali including and proposing that instead, all students in the school district be given a one day holiday on Diwali starting the 2018 school year.
Public School Review [please refer to the link provided below] informs us that many students of Indian descent celebrate and perform thorough practices for and relating to Diwali. Around 38% of the Montgomery population consists of people of Asian descent and India is the largest source of foreign-born immigrants, consisting of 34.5% of these peoples. We would also like to recognize that not all Indians celebrate Diwali, however a majority too large to undermine does. At this point, Diwali has become more of a cultural aspect of being Indian, rather than a purely religious aspect. This means that while the celebration does retain its religious importance and practice, it extends to a vast amount of Indians whether they believe in Hinduism (India's largest religion base), Jainism, Sikhism, and in some cases, Christianity.
https://www.publicschoolreview.com/montgomery-high-school-profile/08558
As religious minorities grow in number, they strive for inclusion. In schools as diverse as the Montgomery Township School District public schools with a diversity score of 0.57 (and rising), minorities deserve to be given importance especially regarding matters so crucial. Growing diversity trends should persuade districts such as Montgomery from being exclusively Judeo-Christian in their academic holidays given. The academic calendar should reflect the district's substantial Hindu population so that children who celebrate Diwali are not held at a disadvantage.
Although an excused absence is offered, it is an absence nonetheless thus allowing students to miss educational opportunities and have to makeup tests while their classmates and peers are held at no setback. Furthermore, in the 2017 school year, the district's "No Homework Night" falls the night before Diwali, therefore forcing those who wish to celebrate the holiday to do their homework on a day meant for family time, thus depriving kids of this district practice, as well. Students also experience obvious stress as the length of the festival is nine days, therefore taking up a lot of time and cutting into other aspects of their daily life.
Other townships in the area have also acknowledged their Indian population and those who celebrate Diwali. This emphasizes the practicality of this adjustment that should be made and the importance that should be given to it in Montgomery. Said townships include West Windsor North, South Brunswick, and Edison.
It is for these reasons we demand the Montgomery Township Board of Education immediately acts to address our concerns regarding the academic holidays given to students in the district, especially Diwali. We favor an accepting calendar that acknowledges the needs of all or significant groups of citizens that will maintain our competitive curriculum in a fair way, especially in comparison to similar districts and surrounding districts. For years people have called attention to this issue and it is time that it is finally recognized.
The readers of this petition should consider the effects of the current school calendar on the students who celebrate Diwali and give Montgomery's significant celebrating population importance.