Montana Judicial Oversight
285
people have signed this petition.
Add your name now!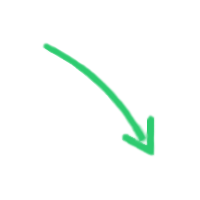 285

people

have signed.

Add your voice!
Maxine K.
signed just now
Adam B.
signed just now
Qui Tacit Consentit - "Silence implies consent".

PLEASE sign, send, and share this Petition if you so agree

RESTRUCTURE THE MONTANA JUDICIAL STANDARDS COMMISSION (JSC)

Fact: The Judicial Standards Commission oversees grievances against judges!

Fact: The JSC is comprised of only 5 people, chaired/ran by two district judges!

Fact: Our states judiciary self-disciplines. They oversee themselves!

Fact: The JSC dismisses over 98% of grievances by Montana Citizens! *

Fact: The JSC is a child of the Legislature (We The People), not the judiciary!

Fact: There is a complete lack of accountability within our judiciary!

THE CONSTITUTION OF THE STATE OF MONTANA

Article VII, Part VII, Section 11: The legislature shall create a judicial standards commission consisting of 5 persons and provide for the appointment thereto of two district judges, one attorney, and two citizens who are neither judges nor attorneys.

THE MONTANA CODE ANNOTATED (Our Statutes/laws)

Title 3, Chapter 1, Part 11, section 1101(1,2,&3): There is created a judicial standards commission consisting of 5 members as follows: (1) two district court judges,,,,elected by district judges....certified by the chief justice....and confirmed by the senate. (2) One attorney....appointed by the supreme court.....and confirmed by the senate. (3) Two citizens...appointed by the governor....and confirmed by the senate.

Article III, Part III, Section 1: Separation of powers. The powers of the government of this state is divided into three distinct branches-legislative, executive, and judicial. No person or person's charged with the exercise of power properly belonging to one branch shall exercise any power properly belonging to either or the others, except as in this Constitution expressly directed or permitted.

Nowhere in our Constitution does it allow our legislature the authority to give the JSC appointment process to our judiciary. 3 of the 5 members (60%) of the commission are currently elected and appointed by members of our judiciary by way of Title 3 above. Article V, above, mandates that our LEGISLATURE "provide for the appointments". Therefore, our LEGISLATURE can, and must, remove any and all appointment processes to the JSC from the judiciary. We propose an amendment to our statute because of this conflict.
Furthermore, we propose an amendment to the Montana Constitution to provide for 10 citizens, one retired judge, and one attorney to be members on the JSC, rather than only 5 members.

This Petition is in regard to Montana's Law and Justice Interim Committee study of HJ40, "The judicial standards commission study & audit request". The JSC oversees grievances against judges and is comprised of only 5 people: 2 district court judges (co-chair), one attorney, and two citizens. In essence we have our judiciary "self-disciplining", or overseeing itself. Judges overseeing their peers. We The People are proposing the JSC be Constitutionally and statutorily revamped into a Citizens Oversight Commission of 10 to 12 Montana citizens, including a retired judge.
Originally, House Bill (HB) 685 was brought during the 2021 legislative session. Its purpose was to restructure the Montana judicial standards commission. It moved out of the House Judiciary Committee to a second reading on the House floor the very next day. It was viciously attacked and lobbied against by the Montana Judges Association and the Bar Association. They are clearly opposed to accountability. The JSC has a 98% + grievance dismissal rate, and the less than 2% that are 'censured' are only sent a private letter of reprimand.
When a judge purposely usurps or breaks the law, or violates judicial canon of ethics, they need to be dealt with harshly, just as our courts deal harshly with citizens who violate the law. When our oversight agencies are negligent...do we really have any laws? Innocent people and families are being victimized by our modern judiciary because of lack of oversight.
Please support the restructuring of OUR judicial standards commission by signing this petition.