Monomoy Students Against Eight Fifty Five
155
signers.
Add your name now!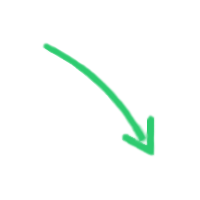 155

signers.

Almost there!

Add your voice!
Maxine K.
signed just now
Adam B.
signed just now
Thank you to everyone who signed, the meeting has already occurred but if you would like to continue supporting this petition it would be encouraged.
Monomoy Regional High School is located in Harwich, MA and is home to the sharks. We are a beautiful, brand new school full of great students, and even greater teachers. As of now, April 2016, the school day begins at 7:55 AM and ends at 2:30 PM.
Though, there is a new proposed time change for the start time of school. Now before you cheer about a later start time, the proposed is 8:55 AM, think about the impact. Coming in at a later time would mean getting out at a later time. We would be getting out of school at 3:30 which would affect us all poorly.
This petition, to be clear, is against the later start time that has been proposed. If you would like to have your say please sign this petition and attend the next school committee meeting where you can have the chance to speak if you so choose. The next meeting is to be held in the Monomoy Regional School District Library for April 27th, 2016 at 7 PM. By signing this petition there is no guarantee that we will get what we are aiming for but it will show Mr. Carpenter as well as the rest of the administration that the student body does care about what is going on. We encourage students to also let their parents know what is going on and have them come to the meeting as well. If you would like more information about this petition or why we are against the later start time please come see Grace Boyle, Emma Mawn, or Shauna Speakman.
grace.boyle@monomoy.edu
emma.mawn@monomoy.edu
shauna.speakman@monomoy.edu
Thank you so much for your consideration and please spread the word about what is going on!

Disclaimer:
This petition has been set up entirely up by Monomoy Regional High Students. Its contents and goal have had no influence from outside person(s) such as Monomoy parents, Monomoy School District teachers, or any other person(s) involved with the Monomoy School District Administration.
Please use your first and last name, we want to make sure you are a student. If you are not a 6-12 grade student at Monomoy Regional High School your vote will be removed. Vote only once, double votes will be removed. If your comment is derogatory or rude it will be removed.

ATTENTION PARENTS!
We have seen a few parents sign this, and do not worry if we have removed your name. If you signed and left a comment it has been saved. We are asking that only students sign this as we would like to see the student body's response to this opposed to the parents response. Thank you.