Moms Who Care About Public Education & Democracy
111
people have signed this petition.
Add your name now!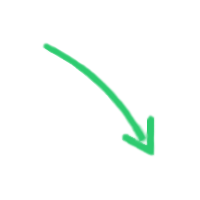 111

people

have signed.

Add your voice!
Maxine K.
signed just now
Adam B.
signed just now
We are moms. We are business owners, and community leaders. We are voters with varied political backgrounds. We care deeply about public education and our public schools. And we are distressed about what we see in our state government.
As we watch one legislative committee meeting after another, we wonder, "Where has the representative part of our democracy has gone?" The hearing for HB2190, the bill to repeal Arizona College and Career Ready Standards, offers a poignant example. Almost seven times as many people signed in against the bill as for it. Public school teachers, administrators, charter school owners and parents all spoke publicly against it. And still, the committee voted 5 to 2 to support this bill that would repeal standards that have been in place for 4 years, standards that supersede what we had before, standards that data indicate are actually helping our children and closing the achievement gaps. No alternative, and no cost of the change is being offered. Yet, 5 committee members voted against the overwhelming testimony.
For years, parents with children in our public schools have been reaching out to our elected officials, trying to find ways both to recognize our fiscal realities and still uphold our constitutional obligations to offer a free and quality education to every Arizona child. Many of us have watched our schools endure harsh cuts to the classroom, including increased class sizes, frozen teacher salaries that have contributed to 62% of schools having unfilled positions, and the elimination of arts and career skills, to name a few. Now the Governor is recommending that our schools cut even more support and instructional services – counselors, nurses, psychologists, the very people who impact the success of our most vulnerable children- because the state has deemed these position "non-classroom dollars."
As moms, community members, and voters, we want elected officials to actually represent us, and work together for solutions. We cannot stand by silently.
· We call on our representatives to
o hear us when we insist that they maintain, develop and improve our public schools exactly as the constitution mandates. That includes careful, adequate funding.
· We call on our Governor to
o uphold his promise to provide educational excellence for all children by recognizing that most Arizona families chose and depend on public schools.
· We call on our Governor to
o acknowledge that investing in all the services that support teaching and learning is required for those schools to be successful.
· We call on our government, the people we elected, to
o provide accountability and transparency for all uses of tax dollars,
o remember that this is a government of the people, by the people and for the people, and
o to acknowledge through their votes that the people's voices matter.
We are Arizona moms. We care about all children. We want a government that upholds our constitution and reflects the values of a representative democracy.