Mom and Daughter, a Fight for Justice"
82
people have signed this petition.
Add your name now!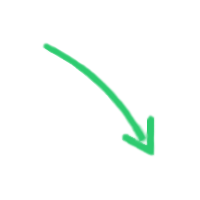 82

people

have signed.

Add your voice!
Maxine K.
signed just now
Adam B.
signed just now
Most know I have been fighting for my daughter for 7 years now, as pointed out to me by my daughter. Last year my daughter came to me and wanted to go back to court, however at that time she was only 10 years old at the time. She wanted to live with me (mom) but wanted to still attend Midland Elementary. So this year she started getting bullied, and still does a little. She finally came to me and said "Mom I want out of Midland" I want to go back to court so I can talk to the Judge". My daughter who is 11 now has SEEN and HEARD things no child should endure. Father and I went before the courts and according to the HEAD PERSON in CHARGE said we were to limit "trial" to only 2 factors. 1) if the child needed therapy, and 2) what school district she would attend. So I took my daughter to Mercy Hospital for a mental evaluation and Therapy WAS recommended. The HEAD PERSON in CHARGE wanted proof what school district was the better school district. We provided Government Links that showed statistically that Hopewell was the better school. My daughter mentioned MAYBE that she might want to go to Lincoln Park. In which she could still do living at our home. The HEAD PERSON in CHARGE changed their mind and said she was staying in Midland to live with her Father because Lincoln Park is there. This was not supposed to be about custody, only Therapy and Schooling. We then went before the HEAD PERSON in CHARGE and there was never no trial conducted that was supposed to have been heard with the evidence shown, so I could then introduce the documents into court before the HEAD PERSON in CHARGE. The trial NEVER happened and the HEAD PERSON in CHARGE NEVER admitted the EVIDENCE into court. Once I was before the HEAD PERSON in CHARGE, he SPECIFICALLY said I WAS NOT ALLOWED BACK TO COURT until the year of 2018. The HEAD PERSON in CHARGE also SPECIFICALLY said that she needs to be REASSESSED through HIS INSURANCE?? WTH is that about?? MY poor daughter is the one suffering from this. She is literally Heart Broken. She said to me "Mommy I prayed so hard that God would hear my prayer to live with you, I guess he didn't" Somehow, Someway, The BEAVER COUNTY COURTS finds a way to "KEEP" our DAUGHTER STUCK IN MIDLAND, PA. OUR DAUGHTER IS MATURE ENOUGH TO MAKE THIS DECISION. SHE HAS SUFFERED ENOUGH ABUSE THROUGH OUT THE YEARS. SHE DESERVES A CHANCE TO LIVE A HAPPY "NORMAL" LIFE WITH HER MOM (ME) and HER SISTER. SHE DOESNT DESERVE TO LIVE A LIFE FULL OF FEAR. SOMETHING NEEDS TO BE CHANGED IN THE SYSTEM IN ORDER TO PREVENT EMOTIONAL SCARRING AND MENTAL ABUSE. IF YOU AGREE PLEASE SIGN AND SHARE TO GET THE PETITION CIRCULATING ALL ACROSS THE US. THEN I WILL BE TAKING IT TO THE HIGHER UPS.
PEACE and LOVE