MoJang EULA response
91
people have signed this petition.
Add your name now!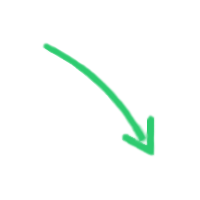 91

people

have signed.

Add your voice!
Maxine K.
signed just now
Adam B.
signed just now
We all can agree that MoJang has created a great multiplayer experience when they created Minecraft and allowed the server software to be available to anyone who wished to host a server. Tens of Thousands of individuals have taken advantage of this to create some great servers, which in turn has created a thriving community of players. Some servers host a few friends that play together; others host many thousands of players:Regardless of server size and player base, Minecraft has appealed and continues to appeal to the masses. With anything that has such mass appeal there are those who wish to take advantage of those less fortunate; so to that end there needs to be rules in place to level the playing field as much as possible, to ensure that these few don't ruin the experiences for all.
As with any other piece of software out there MoJang has an End User License Agreement (EULA) in placewhich all players must agree to in order to be allowed to download and play Minecraft.
We understand that MoJang has a EULA in place to protect the interest of its company, game, and property; there are many servers that take advantage of their player base and monetize their servers for nothing more than personal gain for their owners. There are other servers that need to monetize their servers just to keep them available to their player base.
For the most part we agree with the EULA: There should be a level playing field for players; there should not exist unfair advantages only available to players who are paying real cash for in-game perks. However, the reality is that hosting a server is costly, and there are more than a few greatly-run servers out there that will be forced out of operation because many players will not donate for just cosmetic changes to their game.We believe that the enforcement of this rule would create more harm than good to the multiplayer community as many players that host servers would be left with no means to finance their hosting services. So as loyal members of your player base we are respectfully asking that you amend your EULA to allow servers to charge for in- game perks, so long as they have a fair system in place for players to achieve these same perks through normal gameplay. In this way server owners have the ability to be able to finance their servers and the players receive an incentive to support well- run servers.