Mojang Can't Sell Minecraft
16
people have signed this petition.
Add your name now!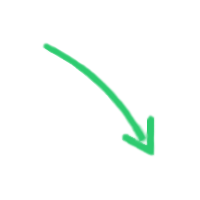 16

people

have signed.

Add your voice!
Maxine K.
signed just now
Adam B.
signed just now
Selling Mojang is more than selling Minecraft, it is selling trust, the dignity of Notch, and the faith of the indie movement. Minecraft was a game of community, the community worked on ideas, spotted bugs, and lead Minecraft to the spot of national attention that it currently has. The game was focused on community more so than ever before, and is something countless people try to emulate.
The mc community has encountered three major blows already. The first being notch resigning from the Minecraft team, for the most part we defended him. We stood up against all those who called him a sellout, and with the arrival of 0x10c the storm broke, and it seemed we were right. This all changed when notch made an offhand comment on how he dropped the idea. But we still stood by, then the Minecraft movie appeared. While the full impact of the movie can't be measured since it hasn't came out yet, the very idea of an indie company selling Minecraft to a large company shook people and damaged the indie movement. Mojang selling to Microsoft confirms everything people have been saying about notch, and I'm not sure if the community can take that.
To this generation Minecraft is the most important game made, not many people can name important developers off the top of their heads, but anyone who has played mc knows who Notch is, and it's sad to see him finally give up. This doesn't only affect the mc community, but also the indie movement which mc has greatly contributed to. Mojang embodies the spirit of indie, a lot of people learned about the movement through mc. Now for Mojang to sell itself to one of the largest corporations in the world, is the biggest slap in the face to indie developers imaginable. I thought King suing "Banner Saga" was bad, but that was AAA showing how ugly it truly is, this is practically saying "Indies can be bought" and "Indies are really just after money" and indie games are not about that.