To Mod Raven: Petition for the "Based Coeden" title.
20
signers.
Add your name now!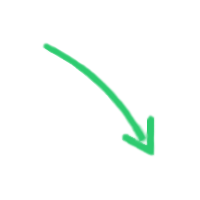 20

signers.

Almost there!

Add your voice!
Maxine K.
signed just now
Adam B.
signed just now
Mod Raven.

For far too long have you teased the members of Yuu's friends chat, the Ravensworn Order.

Among us lies a single, common theory, that involves a certain bird on a certain ent.

Coeden.

"OMG GUIZ WHAT IF COEDEN HAS TITLE PL0Z"
"COEDEN HAS A RAVEN ON HIM INB4 RAVENSWORN ILLUMINATI"

are common phrases in the friends chat.

Coeden has now become our religion. We are of his cult.
Sorry Raven. But he's a tree and has magic glowy thingys.

So we ask of you,
if every player in the Ravensworn Order, who has slaved to find your title and utterly failed and given up,

to be rewarded with one of these titles.

"of the Based Coeden"
"Based Coeden"
"the Based Coeden"
", Based Coeden"

We deserve it. We are the Ravensworn Order.
But we have given up.

- Awc,
Profound Member of the Coedensworn Order,

alongside

Yuu
Morzan
Mad Squirrel
A Pudding
Appleyard
Atlas Velox
Azair Blaidd
Jimbobs
Jonnerheim
Lord Amlodd
New Domina
Vaz
Pugs
Zackwell
Ulquiorra
Mitchell
Cardinal338
SwreeTak
Shrub
Black9Cat
Catronaut
King Crimson
and many, many more wonderful players (soz if your name wasn't included, I couldn't remember it off the top of my head.)

And also, the wonderful Coeden himself @Coedensworn.


Getmad, Raven. Please give title pl0x.