Mask Mandate at MMS
31
people have signed this petition.
Add your name now!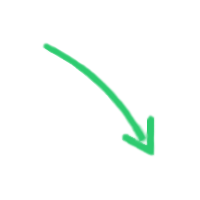 31

people

have signed.

Add your voice!
Maxine K.
signed just now
Adam B.
signed just now
Dear Maitland Montessori Administration:
We are in receipt of your e-mail dated August 5, 2021, stating that masks are optional for vaccinated adults and all students. The undersigned parents are writing to express their deep concern for your plan that makes masks optional and ask that you mandate masks at our school, create a masked class at each level or provide a viable alternative.
The plan to make masks optional goes against the Parent Handbook, the guidance of the Centers for Disease Control (CDC), the American Academy of Pediatrics (AAP), Florida physicians, Central Florida Pediatric Society and other medical professionals; ignores the science on COVID transmission in kids and on the effectiveness of masks; and fails to give our youngest kids—who are not yet vaccine eligible but will be soon—a chance to evade infection after over a year of sacrifice.
All available evidence indicates that SARS-CoV-2 will spread wildly in schools without mitigation efforts—including universal masking—firmly in place. The CDC, AAP, Florida physicians, the Central Florida Pediatric Society and other medical professionals agree; and have released guidance indicating that schools should mandate masks for students, staff, and visitors.
Though infections in our state declined in the late spring and early summer as vaccination rates increased, new variants like Delta pose a serious threat. The Delta variant is much more transmissible than previous variants, and data from our local area reflect that troubling reality.
Recently, the news reported another Orange County child has lost their life to this virus. Additionally, children now account for 20% of new covid cases as reported by Mayor Demings in his most recent press conference. Our state also recently broke a new record, 22,783 cases added and we accounted for 19% of the US new case count.
In addition, the age distribution of new infections and hospitalizations has also shifted downward, with young kids representing a greater proportion of infections and hospitalizations than in previous months. This will only get worse if kids return to school without required masking and other mitigation strategies in place.
Children can be infected with SARS-CoV-2, can get sick with and die of COVID-19, and can spread the virus to others.1-3 As of the first week of July 2021, more than 200,000 kids in the U.S. had been hospitalized and nearly 400 kids had died from COVID. A tragically disproportionate number of these kids who experienced severe illness or death were young people of color, 4 whose social and economic vulnerabilities put them at especially high risk.
While kids are less likely than adults to experience severe illness or death, the long term consequences of COVID infection on neurological, lung, metabolic, and cardiovascular function are still unknown. Recent studies estimate that anywhere from 10-45% of kids under 12 who are infected with SARS-CoV-2 experience "long haul" symptoms that last more than five weeks after diagnosis5-6, even if they experience mild acute infection. This is all to say, kids have not been and will not be spared in this pandemic. Some of our children have underlying conditions that put them at increased risk. Importantly, kids can also transmit COVID to their unvaccinated, immunocompromised, and otherwise vulnerable family members and friends, which further contributes to community spread and the emergence of new variants of the virus and puts the "end" of this pandemic further out of reach.
We shouldn't wait for Delta to spread in schools before putting mask mandates in place; we can and should act in order to prevent any unnecessary disease, death, and suffering. We are depending on you to follow the science and protect the health and safety of our kids and community.
Young kids will be eligible for vaccines within the next few months. We should give them the opportunity to be vaccinated before asking them to enter our schools and classrooms unprotected. Increasingly, evidence supports masking in schools to prevent spread to others who may be vulnerable, including all of those who are unvaccinated. Wearing masks is a small sacrifice to make to ensure that our kids can remain safe while going to school, which we know is important for their intellectual, social, and emotional development. In-person learning is far superior, yet the benefits of in-person learning are only as good as our ability to keep schools open.
Montessori education is founded upon the virtue of community. We are teaching our children
through the Montessori method that it is the full community that must learn and work together. We urge everyone in our community to work as hard as possible to protect each other.
Therefore, we are requesting that you listen to the experts, follow the science, and reject the plan to make masks optional. Masks should be required for staff and students to protect our most vulnerable and unvaccinated community members until such risk mitigation strategy is no longer necessary. However, if you are not willing to do that, please mandate masks for staff and provide parents the choice to opt in to a mask only class or another viable alternative.
Signed,