'Mixed health scare' mesages from the media destroy lives
173
people have signed this petition.
Add your name now!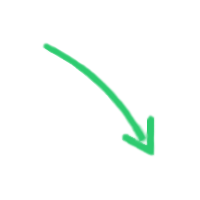 173

people

have signed.

Add your voice!
Maxine K.
signed just now
Adam B.
signed just now
This petition goes out to anyone who is suffering with an eating disorder and/or is just generally sick and tired of all the mixed messages the media is transmitting regarding food, weight, shape and nutrition.
There is an increasing amount of extremely unhelpful messages being conveyed to people through the media regarding what is considered a 'healthy' diet. From scares about 'the percentage of sugar we should be eating', to 'the dangers of eating too much protein, fat, carbohydrates and calories'. Now having suffered from an eating disorder, Anorexia, since the age of fifteen, I want to stress that it has been conflicting messages like this from an early age which has on many occasions triggered me to refrain from eating in fear of eating the 'wrong' thing. To become mentally and physically scared of food, to avoid food like the plague. To cause an unhealthy obsession with food, weight and shape. All because of the confusion on what/what is not 'good'- 'right '- 'healthy' to eat.
The point is that I feel these messages, turning the eye towards recent news here, such as 'putting a tax on sugar' and telling people 'how much of our intake sugar should make up' is wrong. Dangerous, damaging and destroying.
Yes I do understand that there is a certain percentage of people who do need to make dietary changes because of risks to their health, but does the media actually ever stop to consider how harmful these 'health scare' messages are to someone suffering with an eating disorder? – Someone who is underweight?
In my opinion it is people like myself who are suffering with eating disorders that are more susceptible to these sorts of messages, not those who they are initially supposed to be aimed at.
Because at the end of the day: everyone knows what healthy and eating in moderation is. It is to a great extent down to a matter of personal responsibility.
Broadcasting messages like this just causes more harm than good.
Did you know?..
More people die from eating disorders (350,000) than from breast cancer (approximately 40,000) every year (1)
In 2013 the number of people diagnosed with eating disorders has increased by 15% since 2000 (2)
Medically speaking, more people die from anorexia than obesity: 20% of people die from an eating disorder whereas an obese woman at 25 still only has a .01% risk of death. (3)
The mortality rate associated with anorexia nervosa is 12 times higher than the death rate associated with all causes of death for females 15-24 years old. (4)
Around one in every 11 deaths in the UK is now linked to carrying excess fat (5a) yet one in 5 sufferers from anorexia will die (b)


Did you know that by sending out these messages to vulnerable people, children even, is in fact fuelling someone's eating disorder? Causing an unhealthy obsession with food and nutrition?
Messages like this can be the cause, and in some cases death, of someone suffering with an eating disorder.
Please help put an end to these unhelpful messages that could plant the seed of a life- threatening, deadly disorder. The media should be promoting all round healthy wellbeing, moderation; self confidence. Not facts about what the next thing is that you cannot eat because it 'is bad for you'.
These sorts of health scares do destroy lives.
They have destroyed mine.
References
http://www.eatingdisorders.cc/common-misconceptions.html
http://www.kcl.ac.uk/iop/news/records/2013/May/Eating-disorders-increase.aspx
(http://ed-bites.blogspot.co.uk/2008/12/whats-worse.html)
American Journal of Psychiatry, Vol. 152 (7), July 1995, p. 1073-1074, Sullivan, Patrick F.
(a) http://www.dailymail.co.uk/news/article-171497/Britains-obesity-death-rate.html#ixzz2v7JpVbvN (b) http://www.b-eat.co.uk/about-beat/media-centre/facts-and-figures/