Concerned Parents of MITCH
59
people have signed this petition.
Add your name now!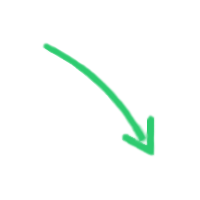 59

people

have signed.

Add your voice!
Maxine K.
signed just now
Adam B.
signed just now
We are a coalition of parents who are concerned about dramatic changes that are taking place within MITCH's educational approach, focus, and content, largely without proper notification or discussion provided to the parents who have enrolled their children at MITCH.
Charter Schools fill an important niche in the educational landscape. They are public schools… but they only survive by providing a kind of education that moves parents to VOLUNTARILY enroll their kids at the charter school, rather than remain in public school.
For us as parents, the primary draw of MITCH Charter School (Multi-sensory Instruction Teaching Children Hands-on) has been a commitment to highly effective learning rather than aligning with politically popular trends in education being used in other public schools.
That means while other schools spend an inordinate amount of time teaching social theories, sexuality, and utilizing new and unproven curriculums that waste time and produce mixed results in students… MITCH was committed to focusing first and foremost on building skills and core knowledge using curriculums and methods that are well established and effective.
The focus on Agriculture at MITCH has always been a nice bonus to our children… but it is the overall difference in philosophy and content that has been our main reason for enrolling our kids.
It is for this reason that we are very concerned about the following developments within MITCH's focus:
The coming adoption of Comprehensive Sexuality Education Curriculum which begins teaching things like transgenderism as young as Kindergarten. (See Appendix A)
The newly announced addition of Social Justice as a thematic focus within MITCH's Curriculum. (See Appendix B)
The sudden change from Saxon Math to Common Core math curriculum… an educational trend that has been proven to lower student performance in almost every metric. (See Appendix C)
MITCH's fundraising and involvement with non-profits such as VERDE… a non-profit with a very outspoken political agenda that includes not only support for Black Lives Matter, but calls for support of efforts to defund Portland Police. (See Appendix D)
We as parents are concerned enough about these developments at MITCH that we feel they need to be addressed publicly and in person (Not over a zoom call). And if we do not feel satisfied that MITCH is acting in good faith with respect to our students best interest and our interests as parents, we are prepared to remove our children from enrollment and pursue a quality education elsewhere.
Respectfully,

The Undersigned Concerned Parents of MITCH
Appendix A
Comprehensive Sexuality Education Curriculum
We are concerned about Oregon CSE state standards which mandate that:
Children in KINDERGARTEN are taught in the classroom about

Their different private parts,
Touching and consent,
Diseases like Hepatitis and HIV/Aids
Transgendersim
How the media, their friends and family influence their gender expression.

5 years old is too young for children to learn about these sexual realities and to begin forming a concept of gender identity. Also the psychological effects of such early discussions has not been rigorously studied and could be very harmful developmentally.
Children in 1ST GRADE (6 yrs old) are required in the classroom to explain all of the above and "Discuss ways to communicate respectfully with and about people of all gender identities, gender expressions and sexual orientations."
Children in 2nd Grade (7 yrs) are also required to describe the "qualities of reliable sources of support when seeking information about sexual and reproductive health, including pregnancy and birth."


By 4th Grade (9 yrs) children are expected to be able to define sexual orientation, explain differences between gender identities, identify medically accurate sources of support for sexual health, including sexual orientation and gender identity… and evaluate who at home, at school or in the community is providing medically accurate support.
These are very mature discussions and topics for kids so young. And many of us parents would rather be the ones to educate our children on these things, in a way that is appropriate for them as individuals.

Our Requests

We understand that if the school district adopts this standard, MITCH has no choice but to meet it. But we are very interested in complete transparency about HOW these things will be taught. We expect:
to be informed well in advance about specifically when these discussions will happen,
what the content will be,
and given clear instructions on how to opt our children out of all such discussions should we desire that.
Appendix B
Social Justice (or Equity) in Education
Social Justice, as a category of social theories, is highly politically controversial. We all want justice in society, but "social justice" means something very specific. We can all agree on equality between races, sexes, orientations, etc… but "equity" is not the same thing as equality.
Equality refers to equal treatment under the law. We fully support teaching equality in school. This is a foundational principle of any free, thriving society. We should all be treated equally, and where our society fails at that, measures should be taken to correct it.

But equity, in a social sense, is grounded in Critical Social Justice Theories derived or adapted from Marxism. Achieving equity means grouping people by their skin color, knocking some groups down a peg or two, and boosting others up… to achieve equal outcomes. (Something which no society has ever achieved for any two demographic groups)
The social theories that undergird these ideas are academically controversial at best, and potentially dangerous at worst.
These theories would label all white students as belonging to an "oppressor" class, and all students of color as "oppressed." This can lead to increased racial alienation and division, resentment between racial groups, and result in actually growing levels of racial prejudice within the student body. Exactly the opposite of what anyone wants.

Even if the words "oppressor" or "oppressed" are never used, even subtly teaching these controversial concepts to children gives us real concern for the psychological well-being, not only of the white students, but also of the students of color at MITCH, since there is some evidence to suggest that these ideas can negatively affect them as well.
Teaching these ideas at MITCH also would represent a distraction from the core skills and knowledge that they each need to best prepare them for college, career and high-functioning adulthood.
And finally, children do not possess the critical thinking capacity to properly process or analyze these concepts themselves. To teach something so controversial to children unable to critically analyze such ideas amounts to indoctrination. These are ideas better covered in High School or College, rather in early stages of academic development.
Our Requests
We would like themes of Social Justice and Equity to be left out of the curriculum.
Updates:
Per MITCH administration, the subjects of Social Justice/Equity had to be included in the curriculum per state mandate. Upon inquiry with the TTSD, we received the following information.
"While charters must teach to the Oregon State Standards, they are not required to teach equity."

At this time we feel mislead by the administration of MITCH regarding this matter and that a politically motivated agenda is taking precedent as opposed to what is best for the students of MITCH. See Appendix D.

Appendix C
Common Core Math
Students at MITCH have been performing very well with the SAXON Math curriculum for a long time, and some have even leaped a full grade level ahead using that program.
But Common Core math would represent a major shift in the method of learning mathematics, which may also may manifest in a drop in student performance. Will students that have been excelling a grade ahead be able continue doing so under common core? Will students that merely meet the current standard struggle to keep up?
These are legitimate questions that most parents haven't been given an opportunity to ask. And they are especially relevant since common core methods have been found to lower student performance in almost every metric, according to the Center for Standards, Alignment, Instruction, and Learning (C-SAIL). Similar findings have been published by the University of Buffalo-SUNY and the Brown Center Report on American Education.
Even Bill Gates has admitted that the Common Core experiment has been a failure. After 10 years of the abysmal findings, why are we selecting this method for educating our students?
We understand that school will have to be online for a while, but surely this does not mean that we need to adopt a failed educational method.
Our Requests
We would like to see the school either stick with Saxon Math, for which online educational elements are now available through Houghton Mifflin Harcourt. Or select a similarly rigorous and proven curriculum, and give parents the opportunity to ask questions about curriculum changes.
Saxon Math resources:https://www.hmhco.com/programs/saxon-math
C-SAIL Common Core Studyhttps://www.c-sail.org/sites/default/files/Effects%20of%20CCR%20standards%20on%20stu%20achievement_4-2019_AERA.pdf
Appendix D
Non-profit Partnerships at Mitch
It has come to our attention that MITCH has decided to partner with the Non-profit VERDE. The reason for this partnership was explained to us as an effort to improve education within the Latino community, and that this group's focus on the environment would also connect well with our Ag education.
We are excited at the prospect of helping encourage and support Latino communities, but are not at all comfortable with VERDE's highly vocal support for Defunding the Portland Police at the top of their website's homepage.
For an elementary school to partner with any organization that is calling for defunding police seems to us highly inappropriate.
Our Requests
There are other non-profits that are devoted to educational improvement and support of Latino Communities in Portland, such as the Latino Network, which have not been calling for defunding Portland Police. We would like to see MITCH partner with one of these non-profits rather than VERDE.
Website:https://www.latnet.org/
And if MITCH desires to partner with a non-profit that would connect with our Ag program, there are other better options for that as well. Oregon Aglink is one obvious choice.
Websitehttps://aglink.org/
We would like for MITCH to pursue partnerships with these sorts of organizations that we can all proudly get behind, rather than with groups advocating for extreme and divisive political policies.