MISSISSIPPI FARMLAND OWNERS ARE BEING DENIED ECONOMIC OPPORTUNITY
35
people have signed this petition.
Add your name now!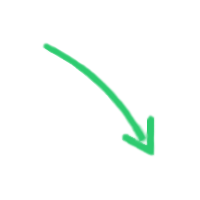 35

people

have signed.

Add your voice!
Maxine K.
signed just now
Adam B.
signed just now
Hope you and your family are doing well in these trying times. Sundial Solar Power Developers, Inc. (Sundial Solar), has, over the last 3 years, experienced serious setbacks, and roadblocks in getting projects like yours off the ground. In your case Sundial Solar has explored every way possible to make your project a bankable endeavor, however, your family and other families like yours are being shout out of a 25-year, generational economic opportunity.
In our estimation, the main cause of these setbacks and roadblocks is the lack of Renewable Energy Standards in the State of Mississippi.
As a result of Sundial Solar's efforts to service Mississippi landowners like you, we can deliver anecdotal evidence that families like yours have been denied several hundreds of thousands of dollars based on unfair and immoral state policy that economically discriminates against Mississippi landowners.
Sundial Solar will bring attention to this discriminatory policy by asking Mississippi landowners to support an effort that will allow Mississippi landowners and their families to profit from utilizing their land as a renewable energy generation site. We believe that the people of Mississippi will stand with us in this effort.
In December of 2019, Sundial Solar, a Charter/Founding member of the Gulf States Renewable Energy Industries Association (GSREIA), was asked to develop a set of solar policies that could be implemented as a result of electing a solar supporter to the Mississippi Public Service Commission – Central District. In fact, in November of 2019 Sundial Solar wrote a letter to GSREIA in support of the now newly elected Central District Commissioner, Brent Bailey.
On January 13, 2020, Sundial Solar delivered a set of policy initiatives that would move Mississippi into the mainstream of a renewable energy economy. SEE ATTACHED SOLAR POLICY INITIATIVES.
So, it has been six months since the Mississippi solar policy paper was delivered to both GSREIA and the Mississippi Public Service Commission Central District Commissioner.
I think that there has been enough time given the Public Service Commission to address at least one of our issues. So, therefore, I think we should focus on what we at Sundial Solar considers the number one issue: The establishment of a Renewable Energy Standards in Mississippi.
Landowners in other states are realizing significant long-term income for their families by leasing their farmland for solar farm development, why do Mississippi farmland owners have to give up this economic opportunity in order to financially satisfy the utilities?
We need policies that unleashes generations of economic prosperity based on land ownership.
We believe that the Mississippi Public Service Commission can follow the lead of other states by requiring increasing percentages of in-state electricity generation or consumption to come from renewable resources. By doing this, the Mississippi Public Service Commission can demonstrate that it will not support economic discrimination against the landowners of Mississippi.
How is it that the Mississippi Public Service Commission policy prevents:
Mississippi family farmland owners from realizing new financial opportunities for family economic opportunities and prosperity. generation,
Mississippi homeowners from selling electricity generated on the own homes back to the utilities at a fair market price. Under current policy, homeowners can sale energy back to the utilities at only $0.025 (2.5 cents) per kWh, then the utilities re-sale your energy back to you and other customers at $0.06 (6 cents) to $0.12 (12 cents) per kWh.
I ask you, are ether of these policy positions fair? The answer is no, it is not fair.
PLEASE SIGN THIS PETITION IN ORDER TO CHANGE THE RULE THAT PREVENTS FARM LAND OWNERS FROM REALIZING A 25 YEAR ECONOMIC OPPORTUNITY FOR YOUR FAMILY AND FAMILIES LIKE YOURS.
QUESTIONS? CALL (601) 985-8352