Minecraft 1.9 PvP
150
people have signed this petition.
Add your name now!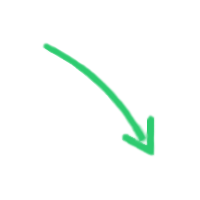 150

people

have signed.

Add your voice!
Maxine K.
signed just now
Adam B.
signed just now
The current Minecraft community is strongly focused on PvP. Nearly every Minecraft YouTuber who is growing more and more successful currently, focuses on PvP content. The fastest growing parts of the Minecraft community are the parts that include PvP. Let's face it - PvP is the best part of Minecraft. PvP is the most timeless part of Minecraft. It's the most versatile part of the game - so many new gamemodes, servers, and minigames can be made based around PvP. In general, PvP is just great. But let's get onto the point of this Petition.
Since the beginning of Minecraft multiplayer, PvP has always been a hit, and a blast to play. Everyone who's played Minecraft has played some sort of PvP, and I sure as heck guarantee that at least 85% of those people have enjoyed it. However, one day, Minecraft 1.8 happened. This update, while it added some cool blocks and other misc. stuff, slightly messed up the PvP that we all know and love, that was perfectly fine in 1.7. Now, Mojang plans to COMPLETELY change Minecraft PvP - in a BAD way. This change involves hit cooldowns, shields, no block-hitting, and altogether just worse mechanics. While it seems like it could be cool in a way, it will certainly be worse than the current PvP, and the current PvP will NEVER be the same. (For more info on this PvP update, search for footage on YouTube.)
This petition is to fight to keep our beloved PvP - the only thing that keeps Minecraft fun. Mojang is close to completely butchering the game we all play, called Minecraft, by ruining the one thing we all love.
PLEASE SIGN THIS PETITION, AND TWEET IT TO MOJANG, AND LET THEM KNOW THAT WE WANT TO KEEP PVP HOW IT IS! Share this petition in as many ways as you can, get everyone's signatures, and help us keep our favorite part of Minecraft! Your signature would be very much appreciated! Thanks for your time reading this! I hope you can participate!
My Twitter: http://twitter.com/F0rKified