Million Man March to Mexico
40
people have signed this petition.
Add your name now!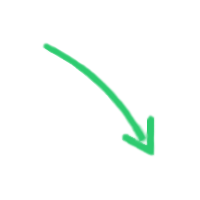 40

people

have signed.

Add your voice!
Maxine K.
signed just now
Adam B.
signed just now
Million Man March to Mexico Since our country\'s birth, It has ALWAYS been the \"average\" American Patriot that has taken the lead in protecting and saving our country from those bent on destroying it. Whether it be the Boston Tea Party or the Freedom Marches of the Civil Rights Movement; the \"average\" American Patriot has ALWAYS taken action when the government failed to do so. These times are no different. For years our government has refused to close our southernmost border to the criminals and terrorists flooding across our lands whose primary purpose is to break our laws and destroy our nation! Now the time has come for the \"average\" American Patriot to rise up to defend our land as we have been compelled to in the past. Together, we will prove to our government that our borders MUST and CAN be closed until all threats to our American way of life can be controlled! During the week of our Independence Day, July 1st through July 8th 2007; all American Patriots will once again assemble for truth, justice, and the American Way! This Independence Day, thousands of \"average\" Patriotic American Citizens will once again stand proudly and bravely together, arm-in-arm, shoulder-to-shoulder, from California to Texas; thus creating a vast human fence in defense of our great country! Our representatives in government, our civil servants, MUST understand that we are MOST serious about protecting every legal American citizen, our American culture and our beloved country, from violent and brutal illegal criminals determined to destroy us! Come join the millions of Americans participating in the largest demonstration of American Patriotism since the Civil Rights movement! What better time than our Independence Day to show our love and devotion for our great country than by joining thousands of other proud Americans in their determination to stop the flood of criminals and terrorists across our southernmost border! The President and all our representatives need to hear us when we proclaim firmly, ENOUGH IS ENOUGH! Join the March! Use only your initials, city, and state to verify your support for the civilian force that will show President Bush, our Senators, our Representatives, the nation, and the entire world; that we no longer accept terrorists and criminals to freely break our laws by illegally trespassing into our country. ---A. Patriot
Sponsor
http://www.millionmanmarchtomexico.com A truly \"grassroots\" effort to effectively close our southern-most border and succeed where our government has failed!